Cain Realty Group's Safe Seller Program
Since 2006, we have been exceeding expectations for our greater Austin area home-selling clients and have been blessed to earn 100s of five-star reviews and referrals from our past clients. Our relentless focus on our clients and our passion for always looking to improve our technology and systems have inspired us to create our Safe Seller Program. We are in unchartered territory with COVID-19, and we intend on ensuring our home selling clients remain safe during the home selling process, while also still experiencing our award-winning service and results.
Throughout the entire home-selling process from showings and inspections to having your belongings moved into your new home, we have protocols in place and preferred service provider relationships in place to ensure you stay safe throughout the entire process. Our Cain Realty Group Concierge Service has partnered with an array of top-notch service providers that all have implemented their own safety protocols to keep both you and them safe and out of harm's way during the COVID-19 pandemic.
Our Safe Seller Program combines our decades of experience with our constantly evolving and easy to use state-of-the-art technology. Fill out the brief questionnaire below to learn more about our virtual program and to schedule a virtual meeting to begin the process.
Here's how our greater Austin Safe Seller Program works: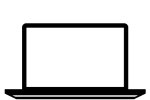 Virtual Listing Consultation
Using Zoom Conference technology, we meet with you to learn more about you, your home and your expectations during the home selling process. During this meeting, we will also virtually tour the home together looking to get a better understanding of your home's features. We also take the time to thoroughly review the real estate market to determine the correct pricing strategy that is in alignment with your goals. The purpose of this meeting is for us to come up with a strategic plan to ensure you get your home sold and are able to take advantage of the current extreme seller's market.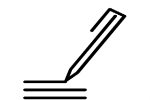 Electronic Signature Technology
We utilize the latest in electronic signature technology, making it easy and effortless to review and sign the standard State of Texas agency agreement, as well as any contracts, disclosures, and amendments during the offer and negotiation process. We will also use a screen share service to thoroughly review any contracts and documents you have questions about.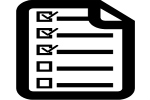 In-Person Property Walkthrough
We will schedule a time to come to your home on a day and time that it is convenient for you to leave the property. We will conduct a thorough walkthrough of your home to identify any staging related or deferred maintenance repair opportunities that we might not have been able to see during the virtual walkthrough. This is the time that we will also be bringing the sign, lockbox and digital marketing stand-alone sign. All of this is done while wearing gloves and a protective face covering.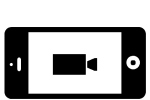 Virtual Reality Marketing
As part of our 151-Step CRG Home Selling Plan, we will feature a website for your home that utilizes the latest in virtual reality marketing. This cutting-edge marketing will allow potential buyers the opportunity to virtually walk through your entire home without ever setting foot inside. This is also preferred for those that enjoy a true virtual experience by wearing their virtual reality headset.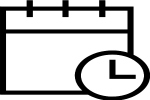 Controlled Showing Schedule
To make things easier for you during the home selling process, we allow Realtors to only show your home during various preset three-hour time blocks throughout the week. This allows for certainty for you on when you may have showings, and it also allows for a more efficient process in that we recommend that you do use sanitizing wipes to wipe off commonly touched items such as door handles and faucets.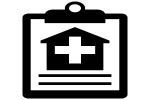 Seller Safety Protocol
Anytime we or another agent requests to show your home, we require or CRG Safety Protocol Form to be completed prior to approving the showing. This form asks the showing agent to confirm that they and their clients will enforce a no-touch policy while in the home, in addition to wearing gloves and a face covering while inside. The form also asks the agent a series of questions recommended by the CDC to ensure they or their clients have no symptoms or known exposure to COVID-19. We also ensure any third party vendor such as an inspector or appraiser also follows our protocol.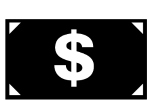 Earnest and Option Fee Delivery
Once we have an executed contract, we will work with the other agent to ensure funds for the Earnest Money Deposit get to the title company and the Option Fee delivered to you electronically if possible. We also have mobile runners on standby to help facilitate the delivery of the checks should a digital option not be present for either you or the buyer.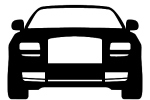 Mobile Closing
A mobile notary will drive to your home to bring the closing documents to your doorstep. Each mobile notary will also comply with the current CDC recommendations to ensure safety for all. If the buyer is paying cash, we can facilitate a virtual closing using a conferencing software and digital signature technology. We can also arrange for the safe delivery of any checks that are owed to you by the buyer for items such as a leaseback or non-realty items.