Austin Ratings and Rankings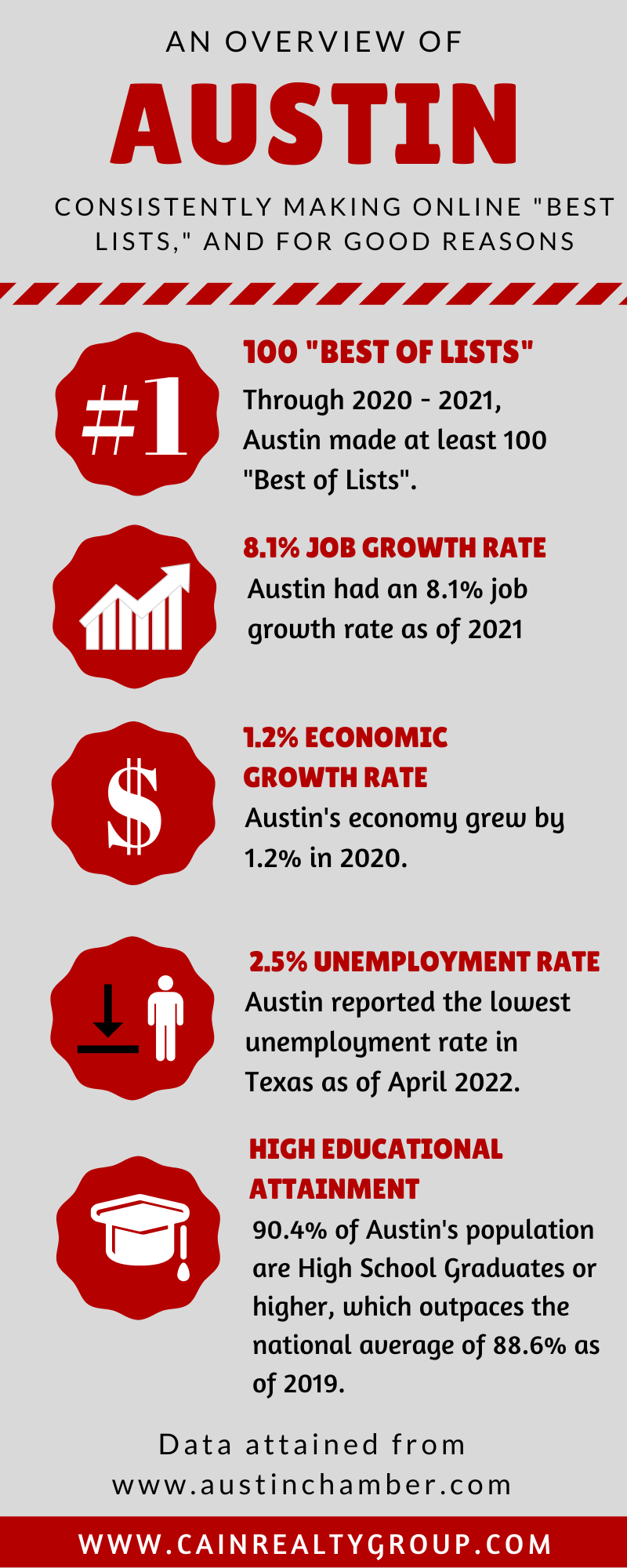 Year after year, Austin has been named one of the best places to live for a multitude of reasons. From the best city for millennials to one of the best cities for successful aging, Austin real estate has been growing in value for its diverse city offerings and creative, forward-thinking culture. Employers have taken notice, too. Austin's workforce is strengthened by over 100 newcomers per day in the state that's repeatedly been listed as one of the best places for business - be it a small startup or a large tech biz. The strength of the Austin jobs market has made it one of the best U.S. cities for the future. Not just an economic powerhouse in the U.S., Austin's jobs market and economic fortitude is making an impact on the global scene, as well.
Whether the motivation for relocating to Austin is to invest in Austin real estate, start an exciting new business venture, or raise a family, Austin is one of the best cities to live and at the best price. Cain Realty Group is eager to help you with your move to one of the best places on earth! And if you're already living in Austin and thinking of relocating to another area within Austin, contact Cain Realty Group today to find out how we can make your move as easy and rewarding as possible!
Be sure to check out our collection of Austin awards, ratings, rankings and accolades from the past below. Austin, its housing market, its local economy and its overall allure isn't a recent trend or fad. Austin has been receiving national and global notoriety for years and will continue to be a favorite for those relocating for years and decades to come.