Faith in Real Estate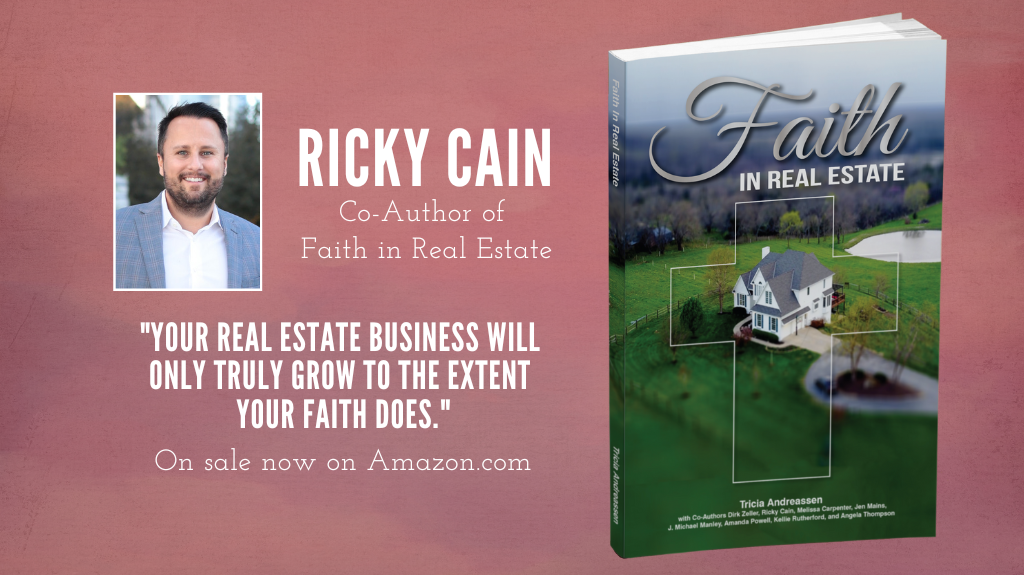 We are so excited to announce that Ricky Cain has co-authored a wonderful book!
Purchase your copy now >>
Faith in Real Estate on Amazon
This book was written with Real Estate agents in mind but is truly a book anyone can read! If Faith is a big portion of your life, why not incorporate it into your business?! This book guides you through testimonials to grow your Faith and mark your purpose.
Amazon description: "Guard your heart"--the prime real estate of your life--with F-A-I-T-H!
Have you ever asked yourself: Can I continue at this pace? How do I keep up with the demands of achievement mode? Do I have a choice? Do you tell yourself: Keep up the 'good face,' everything is fine, just be a good person, do what is best for others, just work harder because you've got this--as you feel like crumbling inside? You are not alone! Collectively, allow these testimonials to guide your reflections through intentional journaling as you question your motivations, mark your purpose, grow your faith, be more God-reliant, and find permission to take care of yourselves in the seasons of life."