Cain Realty Group's Virtual Home Buying Program

We've been helping clients buy homes virtually and sight unseen in the greater Austin area since 2006. Over the years, we have continued to learn and evolve our processes and technology to ensure our home buying clients have an amazing virtual experience while ensuring no part of the home buying process is sacrificed.
Throughout the entire home buying process from having your home inspected, to having your belongings moved into your new home, our Cain Realty Group Concierge Service has partnered with an array of top-notch service providers that all have implemented a safety protocol to keep both you and them safe and out of harm's way during the COVID-19 pandemic.
Our Virtual Home Buying Program combines our decades of combined experience with our constantly evolving and easy to use state-of-the-art technology. This allows you to seamlessly purchase a home in the greater Austin area without ever having to leave the comforts of your couch. Fill out the brief questionnaire below to learn more about our virtual program and to schedule a virtual meeting to begin the process.
Here's how our greater Austin Virtual Home Buying Program works: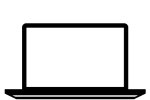 Virtual Home Buying Consultation
Using Zoom Conference technology, we meet with you to learn more about you and your home-buying goals. We also take the time to thoroughly review the real estate market and how it may impact your home search. The purpose of this meeting is for us to gain a very clear insight as to the type of home you are looking for, answer any and all questions you may have and set up a strategic plan to help you find a great property, at a great price.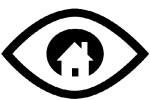 We Identify Your Favorites
We will use our expertise and off-market property knowledge to locate and email you properties for your consideration that match what we reviewed in your Home Buying Consultation. We will also gain additional information for your review such as surveys, disclosures, and market statistics for any of the properties you love. We want to ensure we are making the most efficient use of your time.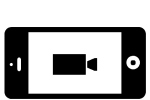 Virtual Home Showings
In addition to sending you high-quality virtual tours for properties that have them, we will also go to the home for you to then show you every detail of the home virtually. We use common video-sharing applications such as Zoom, Facetime, Hangouts and more. It's never been easier to explore every square inch of a listing you love, and we will answer any questions you may have during the virtual showing.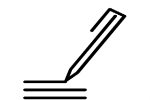 Electronic Signature Technology
We utilize the latest in electronic signature technology, making it easy and effortless to review and sign any contracts, disclosures, and amendments during the offer and negotiation process. We will also use a screen share service to thoroughly review any contracts and documents you have questions about.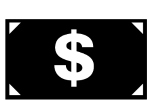 Earnest and Option Fee Delivery
Once we have an executed purchase contract, we will work with you to help you wire funds for the Earnest Money Deposit and the Option Fee to both the title company and to the seller. We also have mobile runners on standby to help facilitate the delivery of the checks should a digital option not be present.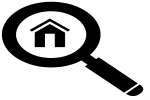 Home Inspection and Virtual Review
We have referrals for experienced greater Austin home inspectors that have all agreed to comply with any and all recommended CDC protocols to ensure the safety of any occupants currently living in the home. After the inspection occurs, you will receive an in-depth report from the inspector's findings. At that time, we will then schedule a virtual meeting with the home inspector so that we can learn more about the home and ask any questions that may come up from the findings.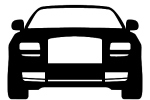 Mobile Closing
If you choose, a mobile notary will drive to your home to bring the closing documents to your doorstep. Each mobile notary will also comply with the current CDC recommendations to ensure safety for all. If you are paying cash, we can facilitate a virtual closing using a conferencing software and digital signature technology.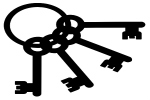 Welcome Home!
We will even deliver any keys, garage openers, etc we receive to your doorstep. In addition, any checks or miscellaneous items that would need to go to the seller or title company we will have facilitated for you.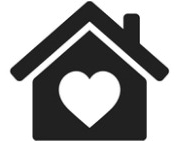 Love It or Leave It! Home Buyer Protection Plan
Buying a home virtually and without ever seeing it can be scary. In helping 100s of people buy a home virtually, we haven't yet had a scenario where one of our Greater Austin Area Home Buyers didn't love the home they purchased with us virtually. In the event a client does buy a home virtually with our experienced team of real estate specialists and they do not love it after seeing it, we'll help to find another home and not take a fee for selling the home that was initially bought. To learn more about this unparalleled Greater Austin area Home BUyer Protection plan, visit our Love It or Leave It! page for more information!