Will Austin Becoming The 10th Largest City In The USA?!
Posted by Jenny Fernando on Thursday, July 16, 2020 at 1:02 PM
By Jenny Fernando / July 16, 2020
Comment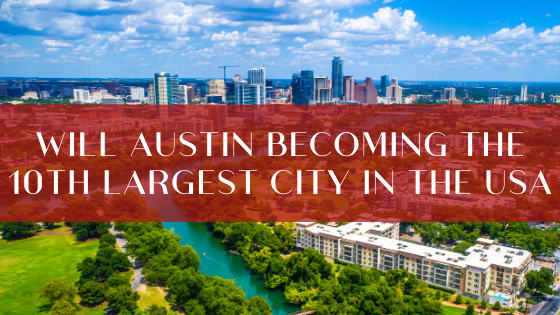 It is well known that 3 Texas cities rank in the top 10 largest cities in the U.S. - Houston, San Antonio, and Dallas. According to demographers, Austin is likely to join that list in 2020 or 2021, depending on the impacts of the pandemic.
San Jose, California is currently sitting in the 10th spot, yet the city is seeing a slow down in new residents due to COVID-19. While the population growth in Austin has slowed due to the pandemic, it is likely the city will surpass 1 million residents and move into the 10th spot very soon.
The top 10 largest cities based on population:
1. New York, New York
2. Los Angeles, California
3. Chicago, Illinois
4. Houston, Texas
5. Philadelphia, Pennsylvania
6. Phoenix, Arizona
7. San Antonio, Texas
8. San Diego, California
9. Dallas, Texas
10. San Jose, California