University of Texas Landed #1 in the Top Public Universities
Posted by Grace Diaz on Wednesday, May 25, 2022 at 10:39 AM
By Grace Diaz / May 25, 2022
Comment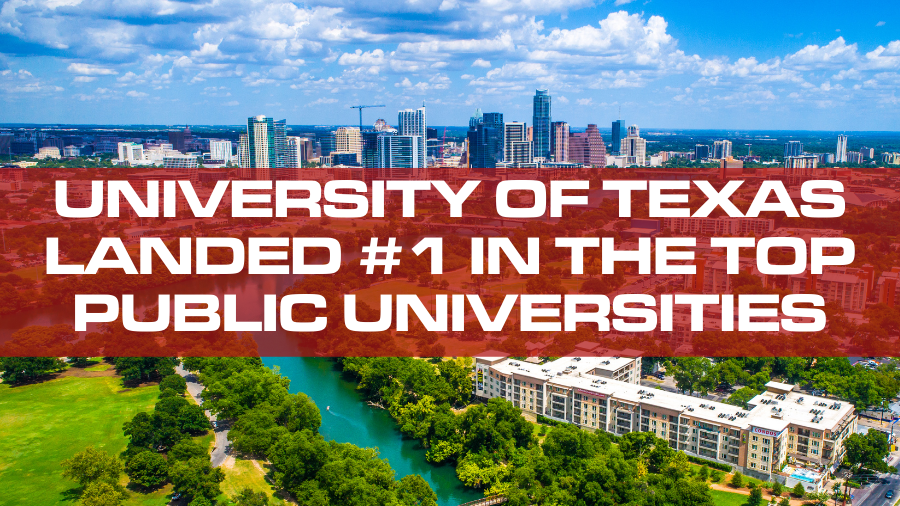 Deciding which university to take up a bachelor's degree is a bit challenging for many students. They wanted to have the best for the quality of education, campus life and culture, activities, opportunities, and tuition affordability with the best return on investment.
Based on Niche Rankings for Colleges and Universities in the U.S., the University of Texas in Austin ranked #1 in Top Public Universities in Texas.
UT Austin is a highly rated public university and a large institution with an enrollment of 37,404 students. Based on the poll results, 82% agreed that professors implemented effective instructional strategies in teaching their students. Admissions are competitive as the university acceptance rate is 32%. 88% of UT Austin alumni go on to earn a starting salary of $46,000.
Here are other University of Texas - Austin rankings:
#9 Best Colleges for Accounting and Finance in America
#9 Top Public Universities in America
#10 Best Big Colleges in America
#14 Colleges with the Best Student Life in America