Travel + Leisure Ranks Austin as 9th Best City in the U.S.
Posted by Connor Client Concierge on Tuesday, September 13, 2016 at 11:00 AM
By Connor Client Concierge / September 13, 2016
Comment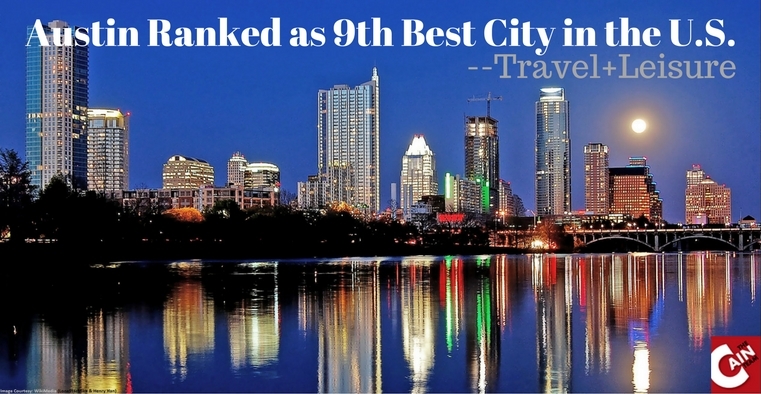 Austin did it again! The latest accolade for Texas' capital is its ranking from Travel + Leisure as the "9th best city in the U.S." for T+L's World's Best Awards Readers Survey. The beloved Southern metro beat Portland (a newcomer in the list), Boston, and San Antonio in the magazine's Best Cities in the United States list.
T+L explained that majority of poll particiants for this year's awards were impressed with the progress and beauty of cities in the American South, leading to the inclusion of Austin and San Antonio in the 2016 list. Poll participants rated the cities according to culture, food, shopping, friendliness, sights and landmarks, and overall value. In the end, Austin gained a spot right next to New York City, with data pointing to Austin's "hip food scene" and the local presence of tech giants Facebook, Google, and Apple as the reasons why it was favored by poll participants.
To access the complete list of Travel + Leisure's "Best Cities in the U.S.", please click here. To know more about Austin and how amazing it is to live here, please check out our blog.