Top 10 Real Estate Markets Of The Year
Posted by Grace Diaz on Wednesday, December 1, 2021 at 3:00 PM
By Grace Diaz / December 1, 2021
Comment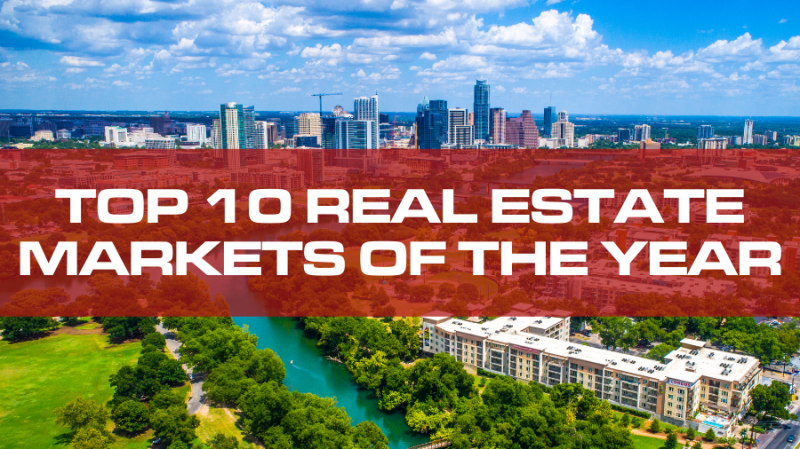 The COVID-19 pandemic impacted many business industries all over the world. The US economy was at risk due to unexpected closure of businesses, job loss, lack of a crisis plan, and unprepared for this incident. 
But now the country is impressively regained economy, more jobs posted, and more businesses reopen, including real estate and investments.  Amazingly, Austin is in 4th place in Emerging Trends Survey - it is an overall real estate prospect on the annual ULI/PWC forecast.  This report included vital themes such as ESG elements, future of work, deals and investors, digital transformation, and COVID-19 Pandemic.  
Environmental risk is one of the factors to consider in an investment decision. Investors are more practical and consider ESG elements (Environmental, Social, Governance) because of risk management and tenant/investor requirements.  
We're now transformed to digital technology since the pandemic started.  Instead of face-to-face tours, clients can take a virtual tour of a home and connect to your real estate agents via chat or video call. Processing of requirements and documents can be processed online. And to follow the health protocols of the government to prevent the spread of the virus.  Most employers adopted the work-from-home set up to continue working on their businesses.  They have noticed that working from home has positive benefits for both employers and workers.  Many workers can be productive and increase flexibility working at their homes, and employers possibly reduce their office rentals and equipment expenses.   
Now, the real estate industry in the US should continue to use this chance to recover and increase the opportunity in the property market and sectors.