The Cain Team's Ricky Cain Wins in the 2016 PT50; Receives Nomination for 2017 PT50 Awards
Posted by Connor Client Concierge on Monday, October 31, 2016 at 9:00 AM
By Connor Client Concierge / October 31, 2016
Comment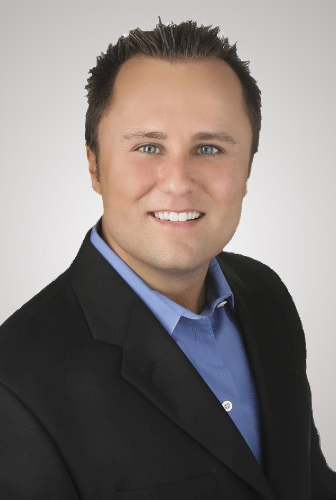 Cain Realty Group is proud to announce that, once again, our very own Ricky Cain made it to the final list of awardees for the 2017 Platinum Top 50 awards-- an Austin-based award-giving body that recognizes excellent professionals in the fields of sales, education, industry participation and civic leadership. The announcement was made via the official Platinum Top 50 website. This is the sixth time Ricky has received an accolade from the award-giving body. He made it to the list of finalists for the 2012 and 2013 awards, and bagged one of the coveted 50 spots three times in a row from 2014 to 2016. As a finalist for the 2017 awards, Ricky is one of a few awardees that have gained Platinum Top 50 recognition for three (3) consecutive years and is geared toward winning a fourth.
Aside from being the founder of power realty team, Cain Realty Group (formerly called Cain Realty Group), Ricky is also a MAPS Coach, mentor, founder of non-profit organizations Cain Cares and Cain Club, and the brains behind My Referral Agent—a fast-growing and innovative referral system that is connecting agents and streamlining real estate services all over the U.S. The commitment of Ricky and his team to provide excellent real estate service with a heart is bound to continue in the years to come, and with Ricky Cain's team working on a rapid expansion, all we could do is wait and see how Cain Realty Group, as guided by Ricky's principles of service, professionalism, and sincere commitment, will change real estate in Austin as how we know it.
A quick profile of Ricky Cain (taken from the official PT50 website)
Having lived in the Austin area for over 30 years, Ricky Cain can attest that Austin is a terrific place to buy, sell or invest in Central Texas real estate. His strong work ethic, negotiating skills and commitment to protecting his clients' best interests is what has made Ricky one of the top agents at the world's #1 real estate office for units sold. As a result of his commitment to service, over 60% of his business comes from referrals from satisfied past clients and Realtors from across the world. Ricky is also proud to serve on the Agent Leadership Council, at the Austin Keller Williams Southwest Market Center, along with the other top producing agents at his office.