Texas Ranked Top State in Exports for International Trade
Posted by Megan, Client Concierge on Wednesday, February 12, 2014 at 2:25 PM
By Megan, Client Concierge / February 12, 2014
Comment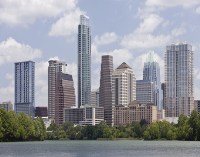 Texas ranked first in exports for international trade Governor Rick Perry announced this past week that Texas ranked the number one spot for exports in international trade in the country. This is the twelfth year in a row that Texas had ranked at the top of this list, according to data released by the U.S. Census Bureau.
Texas exported over $279 billion in revenue during 2013. This is a 5.4% increase in revenue from 2012. The state of California also had a large increase in revenue this past year by $6.4 billion.
Other states that ranked high in the country for international trade include Washing, New York and Kentucky.
Texas has such a firm hold on exports for international trade due to several factors.
"Texas continues to set a national example for economic success because of our commitment to the conservative fiscal principles that allow businesses to thrive," Gov. Perry said in a statement. "The Texas model of low taxes, smart regulations and fair courts continues to drive the state's economy, attracting businesses from around the world and helping the state remain the national epicenter for international trade for 12 consecutive years."
Link to more information on Texas Ranked Top State in Exports for International Trade.