Remodeling Projects with Top Dollar ROI
Posted by Grace Theriot on Wednesday, May 23, 2018 at 11:16 AM
By Grace Theriot / May 23, 2018
Comment
We understand that sometimes buying your "perfect" home means transforming a not-so-perfect home into the home of your dreams. After the transaction closes, where do you begin? What project makes the most sense to complete first, and will it ultimately be worth it? HouseLogic gives us seven top projects that will secure your receive the highest return on investment, take a look and get to it!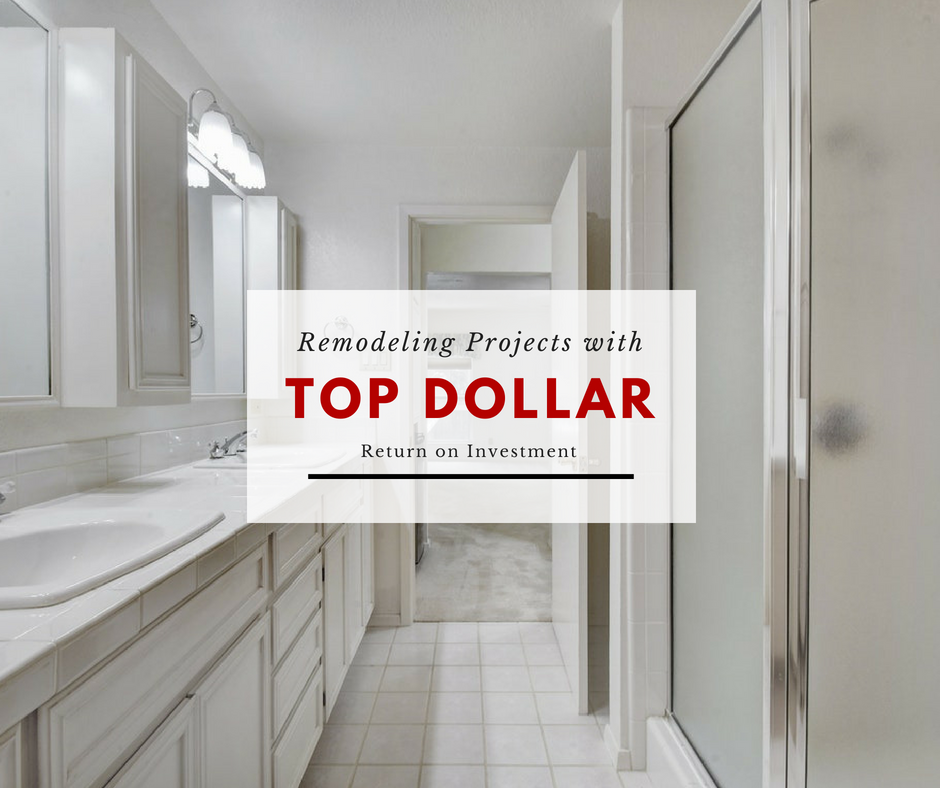 1. Upgrade Your Landscape
This one can be extremely simple and can be super cost- effective. A basic landscaping upgrade includes flowering shrubs, a 15-foot tree, flagstone walkway, stone planters and fresh mulch. It is as easy as 1-2-3!
2. Replacing Your Roof
Considering this is what separates you from the elements, this should be high on your list if needed.
Not sure if you need a new roof? Signs you might include:

Shingles are missing, curling up, or covered in moss.
Gritty bits from the asphalt shingles are coming out the downspout.
The sun's shining through your attic.
You notice stains on ceilings and walls.
Your energy bill is sky high.
3. Hardwood Floors
Hardwood floors are a timeless classic. Refinishing is a no-brainer. Neither will you regret adding new hardwood floors if you have none.
The cost to refinish: $2,500

The return: 100% at $2,500

The cost to buy new: $5,500

The return: 91% at $5,000

4. Patio or Deck
Enjoy your new home surrounded by the beautiful outdoors by adding a new patio or deck! This can significantly upgrade your outdoor landscape as well as create a large ROI.
The cost of a patio: $6,400

The return: 102% at $6525

The cost of a deck: $9,450

The return: 106% at $10,000
5. Install a New Garage Door
A new garage door can provide a big boost in your home's curb appeal at a decently modest cost. Most two-door garage doors run about $2,300, with an 87% return. Not too bad for an easy fix, this upgrade will also bring a peace of mind on the safety aspect.
6. Insulation
Insulation is often overlooked due to it being out sight, but it really shouldn't be out of mind. The cost to replace your insulation typically costs around $2,000 with a 76% return - plus the added savings on heating and cooling costs! Now, that's a deal!
7. New Siding
Adding vinyl siding has a wide array of benefits, no more painting, fade-resistant, and transferable lifetime warranties. This upgrade is on the higher cost end of our recommendations, but it well worth it with a 75% return.