New Cain Club Prizes Designed to Help with New Years' Resolutions!
Posted by Grace Theriot on Thursday, February 15, 2018 at 9:13 AM
By Grace Theriot / February 15, 2018
Comment
We understand that New Years' resolutions start to slip come February, so we want to help! Cain Club now has two amazing prizes available for redemption that can help you get back on track of your health and fitness goals!
These two amazing packages can give you that extra push you need to continue the journey of bettering your health and becoming the best version of yourself!
PURE Sports Performance Package - 280 Cain Keys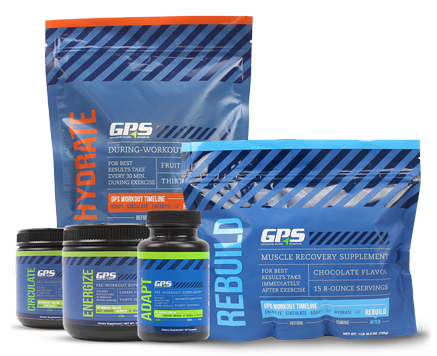 Enjoy the added value of natural pre, post and during workout supplements!
(1) - GPS Energize - Tub

Providing antioxidants, vitamins, minerals, and amino acids, Energize delivers a nutritive support to your workouts, taking your training to new heights

(1) - GPS Hydrate - Stick Packs

GPS Hydrate supports the replenishment of vital fluids, electrolytes, and nutrients lost during exercise. The formula quenches thirst by supporting rehydration of the body and includes a blend of amino acids, carbohydrates, and B-vitamins.

(1) - GPS Circulate - Tub

L-arginine is an amino acid involved in many physiological functions. GPS Circulate combines L-arginine with a spectrum of other amino acids and complementary nutrients to support muscle health. Support your workouts with GPS Circulate.

(1) - GPS Rebuild - Bag

GPS REBUILD, with its unique formula of vital nutrients, is an effective, post-workout supplement designed to help promote post-exercise muscle recovery and muscle tissue maintenance.

(1) - GPS Adapt - Capsules

Avoid burnout and help your body adapt to physical, emotional, and environmental stressors with GPS Adapt. This unique adaptogenic blend helps manage your body's response to all kinds of stress.
PURE Weight Loss and Management Package - 300 Cain Keys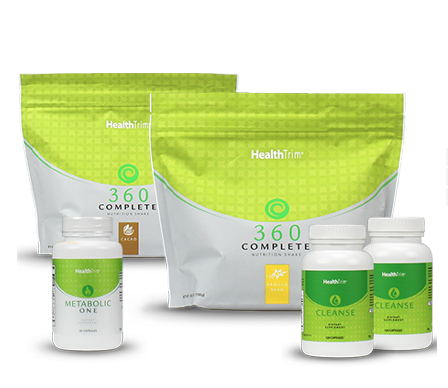 Managing your weight starts with the HealthTrim Combo Pack. Start with a natural, non-fasting cleanse followed by naturally occurring caffeine to increase metabolic rate and a delicious meal-replacement shake with Craving Control Technology.
(1) - HealthTrim 360 Complete Shake - Cacao
(1) - HealthTrim 360 Complete Shake - Vanilla Bean

360 Complete Shake is a delicious meal replacement with proprietary Craving-Control Technology to help support weight loss. Each 160-calorie serving is ideal for those looking to replace a meal or avoid overeating between meals.

(2) - HealthTrim Cleanse - Capsule (120 Vegan Capsules)

Add HealthTrim® Cleanse to your daily regimen to support your digestion — one of the most important things you can do for your health. HealthTrim Cleanse is a gentle, natural, non-fasting way to detox while removing harmful toxins from the body.*

(1) - Metabolic ONE (60 Capsules)

Are you looking for a way to supercharge a sluggish metabolism? Give it a kick-start with PURE's Metabolic ONE, a unique blend of naturally occurring amino acids, nutrients, herbs, botanicals and caffeine that work together to help support your weight management goals.
Log in TODAY to start earning your Cain Keys to take control of your health!