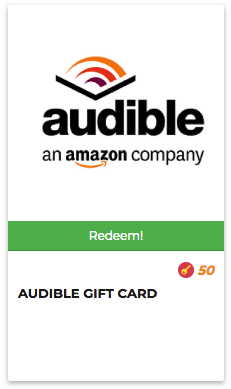 We are excited to announce the Cain Club Featured Prize of the Week, an Amazon Audible Giftcard!
If you are anything like our team, you are constantly reading books that inspire you to be the best version of yourself. Now with Cain Club, we can help make that a little easier!
---
Complete simple activities on Cain Club such as follow us on social media, complete online reviews, and share our mission on Cain Cares, and receive FREE points towards amazing prizes and services. An audible gift card is the newest addition to our collection of awesome prizes and we are expecting this to be a fan-favorite! Get yours TODAY! www.cainclub.com
...