Experts Conclude Austin Not in Housing Bubble
Posted by Megan, Client Concierge on Thursday, July 18, 2013 at 12:18 PM
By Megan, Client Concierge / July 18, 2013
Comment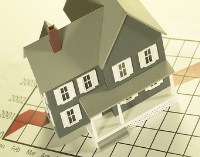 Experts conclude that the recent increase in Austin home values is not a housing bubble forming, but genuine price increasing directly from population and job growth in the area and lack of available housing.
A housing bubble forms when home prices drastically increase over a period of several years, and overtake income levels from the local labor force. Prices rapidly increase until they become unsustainable, and then decline.
During the housing peak of 2008, while other areas in the country such a Phoenix or Las Vegas saw housing spikes increase up to 38 percent, Austin had an annual increase rate at 9 percent. Then while home prices declined up to 37 percent in those same areas, Austin homes decreased on average only 3.7 percent.
According to the Austin Board of Realtors, Austin home prices increased 7 percent over that past year, and this increase came after several years of minimum home value changes.
Local housing and industry analyst Mark Sprague of Independence Title believes approximately 130 people are moving to the Austin region per day. Sprague states that per every 2 jobs created there should be one new house start. Austin expects to add 32,000 jobs this next year, but only 9,000 new homes. As for pre-owned homes, the Austin Board of Realtors disclosed 2.7 month supply available, while experts predict a typical 6 month supply need to balance the current area's demand.
Right now, Austin is currently experiencing a market in the Seller's favor. With short demand of homes, many buyers are finding themselves in multiple offer situations. Buyers are also offering above asking price for homes in order to get an edge over the competition. The team at Cain Realty Group with Keller Williams Realty had seen these scenarios multiple times in the 2013 year so far. Many sellers have also had their homes go under contract within hours of listing the property in the MLS. With interest rates still low but increasing, and home values on the rise, now is the time act.
If you or someone you know is interested in buying or selling a home in the Austin area, then contact our office at 512.794.6601 to find out more on how Cain Realty Group with Keller Williams Realty can help get you a competitive edge in the current Austin real estate market.