Enhance Your Home Curb Appeal like a Pro
Posted by Grace Theriot on Thursday, April 14, 2016 at 5:30 PM
By Grace Theriot / April 14, 2016
Comment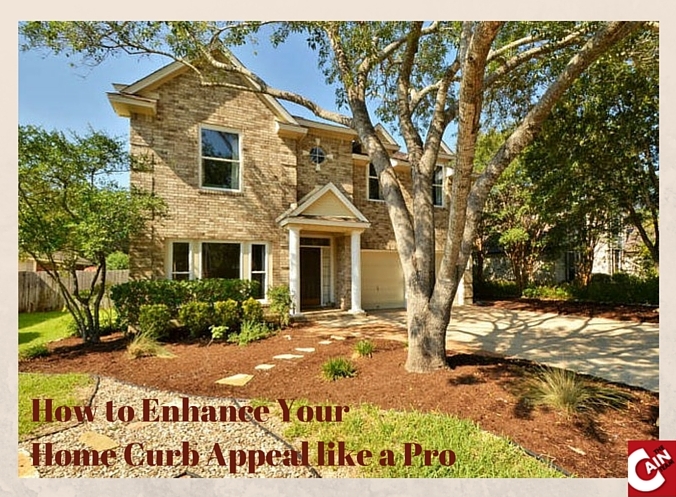 Home owners wanting to sell their homes have to look at their listing from the eye of the home buyer. As the owner, you might be aware of all the good points your home has, but buyers would most likely see the flaws and the things that need improvement (and additional expense on their part) first. To be on the safe side, you have to ask yourself these questions:
"Why are those bushes blocking the view of the front windows?"
"Why did they allow all the mulch to get washed away?"
"When did they last paint those ugly, faded shutters?"
Since the first thing a prospective buyer sees is the curb of a home, it only makes sense that home owners have to work on their home's curb appeal, IF THEY WANT TO MAKE A GOOD IMPRESSION.
Jon Coile, chairman of the multiple listing service MRIS in Rockville, Md., suggests that the questions listed above are the kind of questions you ask yourself to get your home ready for viewing. In a column he wrote at The Washington Post, he explains that asking such questions helps sellers examine their homes and methodically determine what existing curb appeal issues are there and why they should be addressed. Here are some curb appeal issues that home sellers should commonly take care of:
Simple landscape plant coordination. Always aim for a continuous flow with the landscape as it makes small spaces feel larger. The simplest way to achieve this is to use only a few different plants of a kind in your landscaping work. While it is sorely tempting to use many plants, the ideal way is to use few but similar plant species. Doing so will help keep the landscape from looking broken up into numerous small sections. Feel free to use accent pieces to add color and visual interest.
Include visual markers in your landscape plan. Visual markers guide anyone viewing your curb from one end of the yard to another. Coile suggests "lay(ing) a path that subtly transitions in the same places the yard does, at slight changes in elevation or where shaded areas transition to open sun." A simpler alternative would be to use strategically-placed taller plants, subtle decorations, or interesting lighting fixtures to create a similar impression.
Useful for Entertainment, too. Want to win the heart of a buyer with your greenery? Show off its entertainment value. Maintain a specific grassy area where kids can play safely and where adults can socialize. Adding fire pits, outdoor speakers, a wet bar near a grill, or some outdoor feature will surely help you win the heart of a prospective buyer, too.
Coile's original article on "How to Enhance Your Home's Curb Appeal" was published on The Washington Post and may be accessed here.