Don't Overlook These Spring Cleaning Tasks
Posted by Grace Theriot on Wednesday, February 28, 2018 at 9:53 AM
By Grace Theriot / February 28, 2018
Comment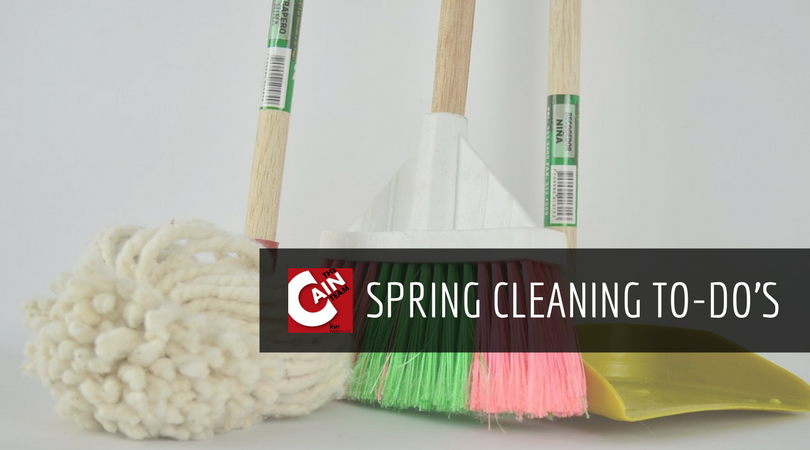 We get it, Spring cleaning isn't everyone's favorite Saturday afternoon activity, but it needs to be done! No matter how hard you try, it is easy to overlook some key spots and tasks. Before you've crossed cleaning off your Spring to-do list, check out these often overlooked tasks.
Clean and Inspect your Vacuum
A clogged and dirty vacuum can just about undo any progress you've made the minute you turn it on. Be sure to thoroughly inspect and clean your trustee vacuum before use.
How To Clean Your Vacuum
Change the bag and wipe down the bag's holder or empty and thoroughly wash the bagless container with a soapy rag.
Wipe down the entire vacuum.
Pull debris from the brushes and clean the underside as much as you can.
Change the filter and inspect the hose for holes.
Clean the underside of surfaces
The bottoms and underside of edges of dining tables, countertops, and other pieces of furniture can get pretty gunky. Be sure to take your time and get into all the nooks and crannies for a thorough clean.
Dispose of Dried-Out Paints and Adhesives
Check with your city or county for a spring toxic waste disposal event and plan to do your spring cleaning before that day. It is important to responsibly get rid of all those dried-out cans of adhesives, varnishes, paints and finishes clogging up your storage space and your DIY workspace.
Throwout Outdates Pantry Staples
Household basics like flour, vinegar, and sauces that are past their expiration date lose flavor and anything containing oil can go rancid. Replacing any dried spices that have been open longer than a year, can really benefit your recipes. Another way to ensure fresh ingredients for your families safety is to buy smaller portions rather than buying bulk.
Cleaning the Crevices in Kitchen Appliances
Even if you wipe your appliances daily after the preparation of meals, gunk and crumbs can hide in nooks and crannies. Cleaning behind the knobs and under the grill on the range, and cracks around your dishwasher buttons.
Give your houseplants some attention
Take all your plants outside for a nice cleansing, while tackling the spots they live. This is also a great opportunity to clean the walls and baseboards of the area. Looking for water damage from a potential cracked pot can allow moisture and dirt to leak out.
Sanitize Trash Cans
It's inevitable, all the gross stuff you fill in your trashcan is bound to take its toll on your bin. Sanitize it with a mixture of soap and bleach and leave outside to air dry. If your can is stored in a cabinet or under the pantry shelf, be sure to sweep, vacuum and mop under the area.
Disinfect Door Knobs and Light Switches
In our quest to clean the deepest crevices of our homes, many of us forget the appliances we use the most. Light Switches, door knobs, cabinet handles, and remotes are some of the germiest places in your home. Don't forget these small tasks!