CRG Team Advance: 2020 Clarity Is Power
Posted by Ricky Cain on Wednesday, December 11, 2019 at 1:43 PM
By Ricky Cain / December 11, 2019
Comment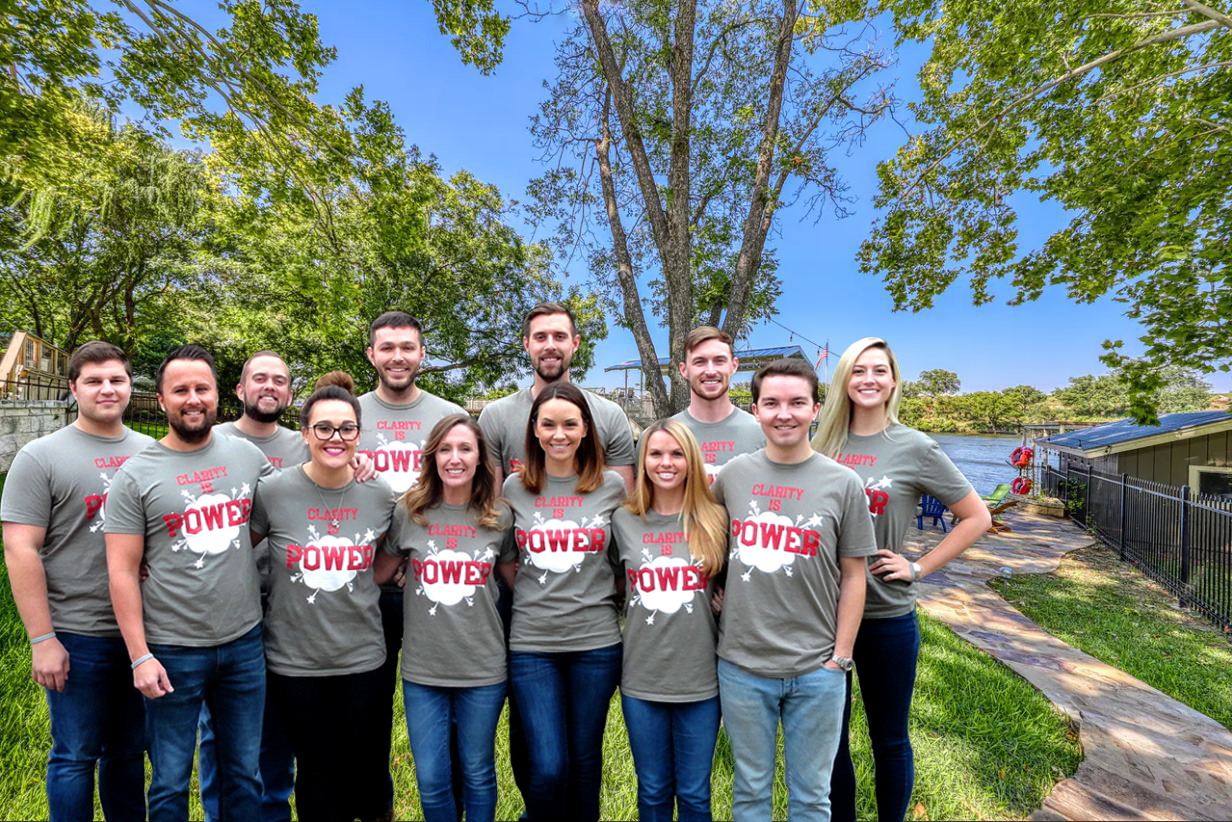 The Cain Realty Group comes together as a team once a year to prepare and plan for the upcoming year. We bond, build out our strategies and brainstorm new ways to serve our clients. This year our 2019 Team Advance was held on Lake LBJ here in Austin at a beautiful lakefront home. Our motto for 2020 is "Clarity is Power." This moto was the focus of our 2019 Team Advance and inspired us all to find clarity in our operations, core values, and responsibilities. The team traveled out to the lake house bright and early on Saturday morning and enjoyed some fabulous breakfast tacos from JR's Authentic Tex-Mex provided by the awesome Super Inspector team. We then got to work at 8 am sharp.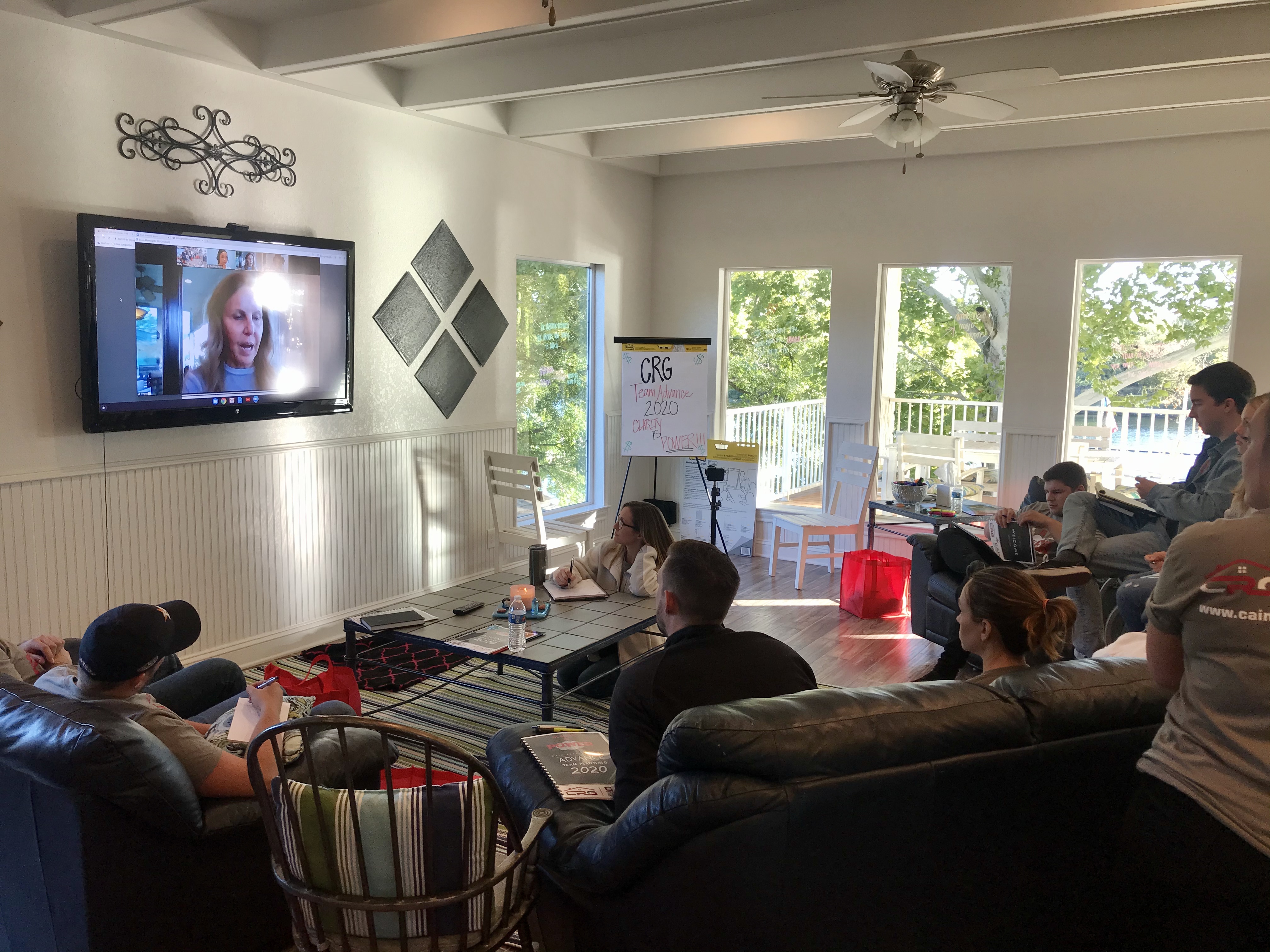 We started the day with an incredible blessing from Dianna Kokoszka, a world-renowned developer of training programs and one of the most dynamic leaders in the real estate industry. Afterward, she opened our team advance with insight on The Performance Curve and passed the presentation over to Joe Bogar. Through Joe's presentation, we gained awareness of the mindset of each of our teammates and our team culture. The lessons on The Performance curve allowed us to truly understand how we had been operating. Were we creating and contributing to an incredible culture in our organization or were we allowing the culture to develop on its own without intention? We encourage everyone to investigate the different mindsets of The Performance Curve and learn where you and your coworkers are currently operating.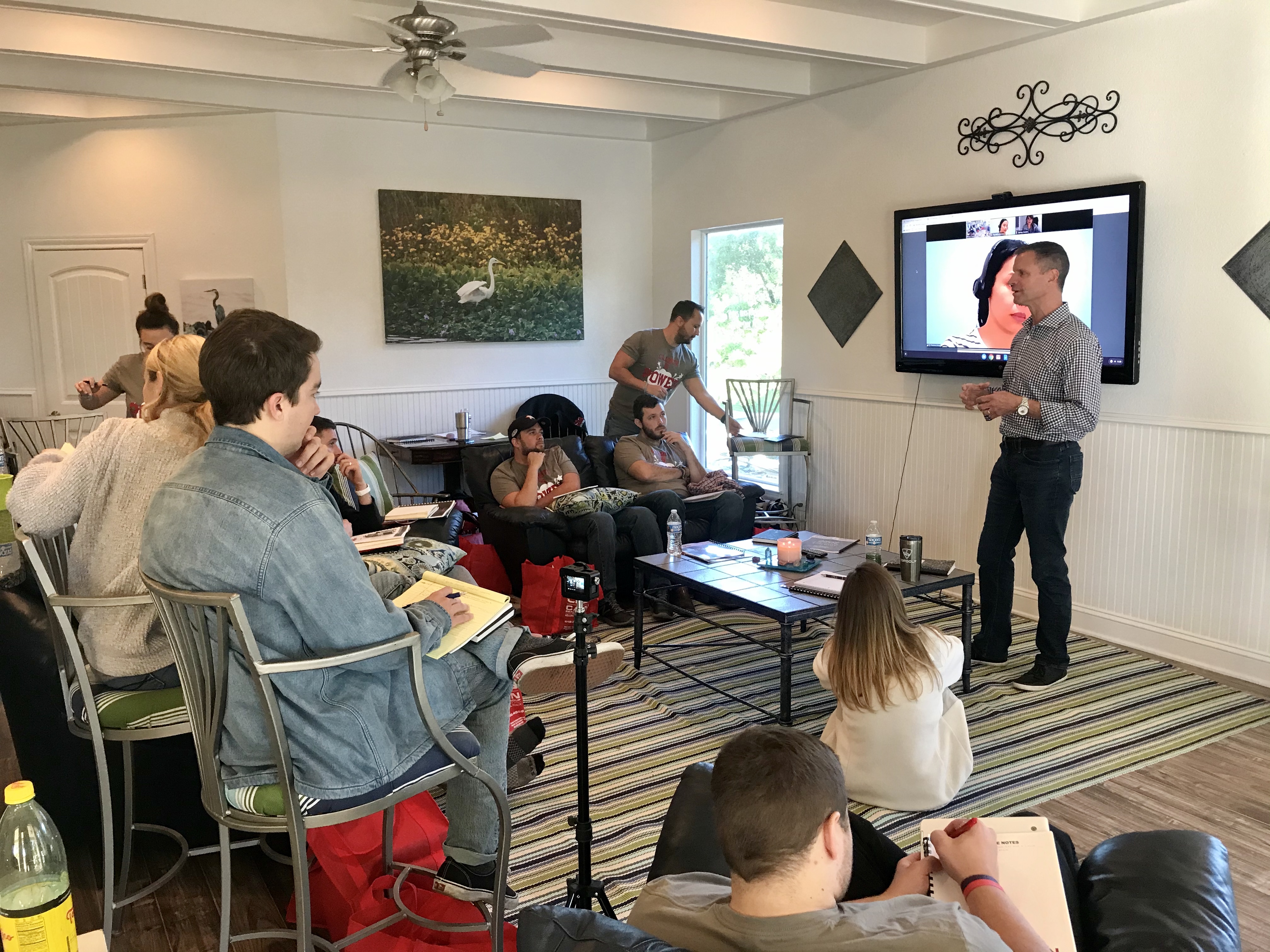 We took a break at lunchtime to enjoy the sun on the lake and refueled with incredible BBQ from Opie's Barbeque provided by the team from Texas National Title. Wow… it was amazing!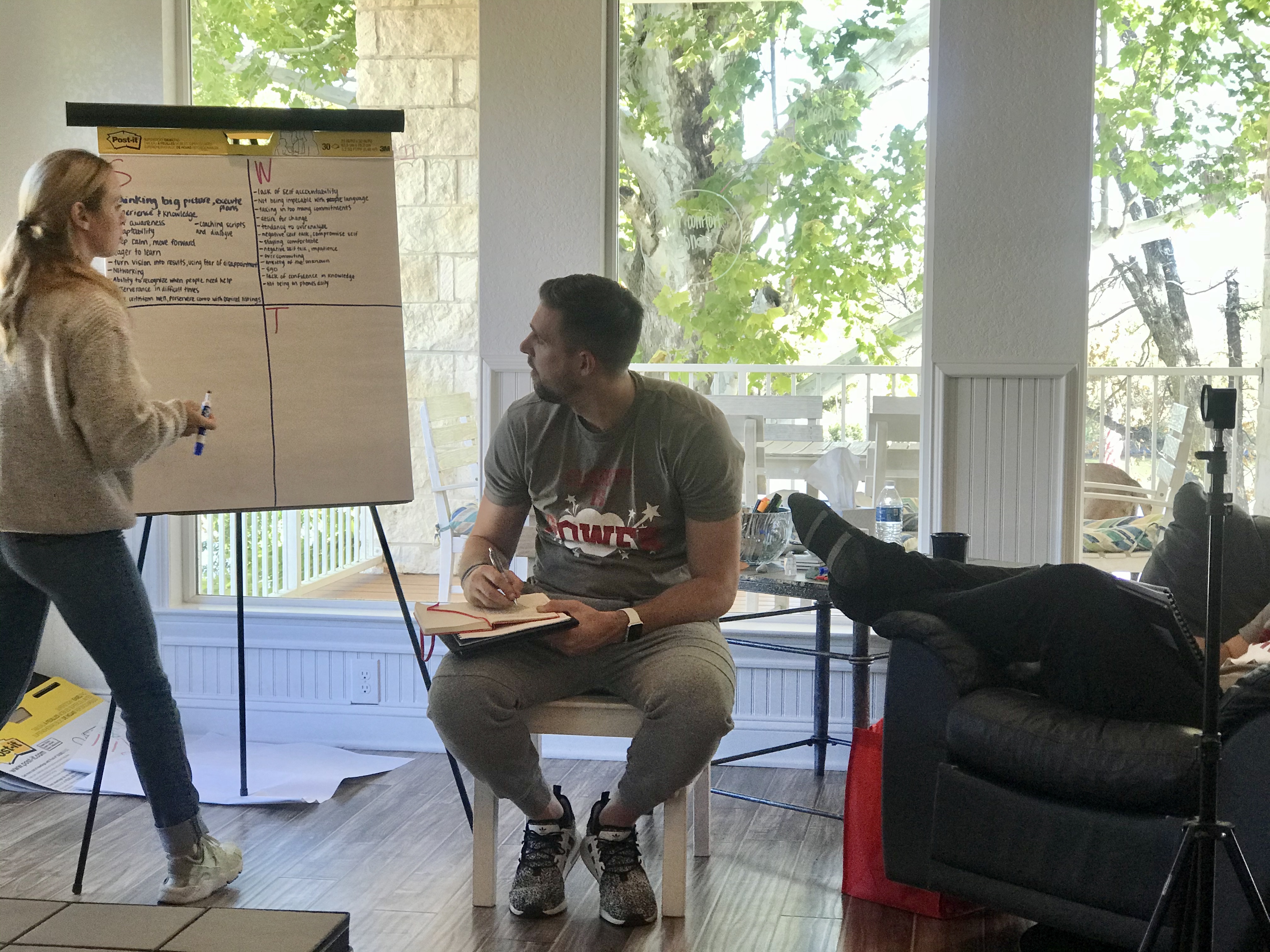 The day continued into the team doing a SWOT Analysis (strengths, weaknesses, opportunities, and threats). Through this exercise, we were all able to identify what each of us is bringing to the team. Our revelation was that although many of us thought our weakness and threats were an anomaly, we were more similar than we imagined. After our SWOT exercise, we worked through a few more exercises and wrapped up the amazing day with a 16 Personalities comparison. This was such a fun exercise for the team. It was eye-opening for some and reassuring for others. The incredible discovery was again that we are much more similar than we imagined. Of the 16 Personalities, we currently as a team only have 6 of the personalities on our team! We would love to hear what your results are and if you are on a team, how similar your team's personalities are.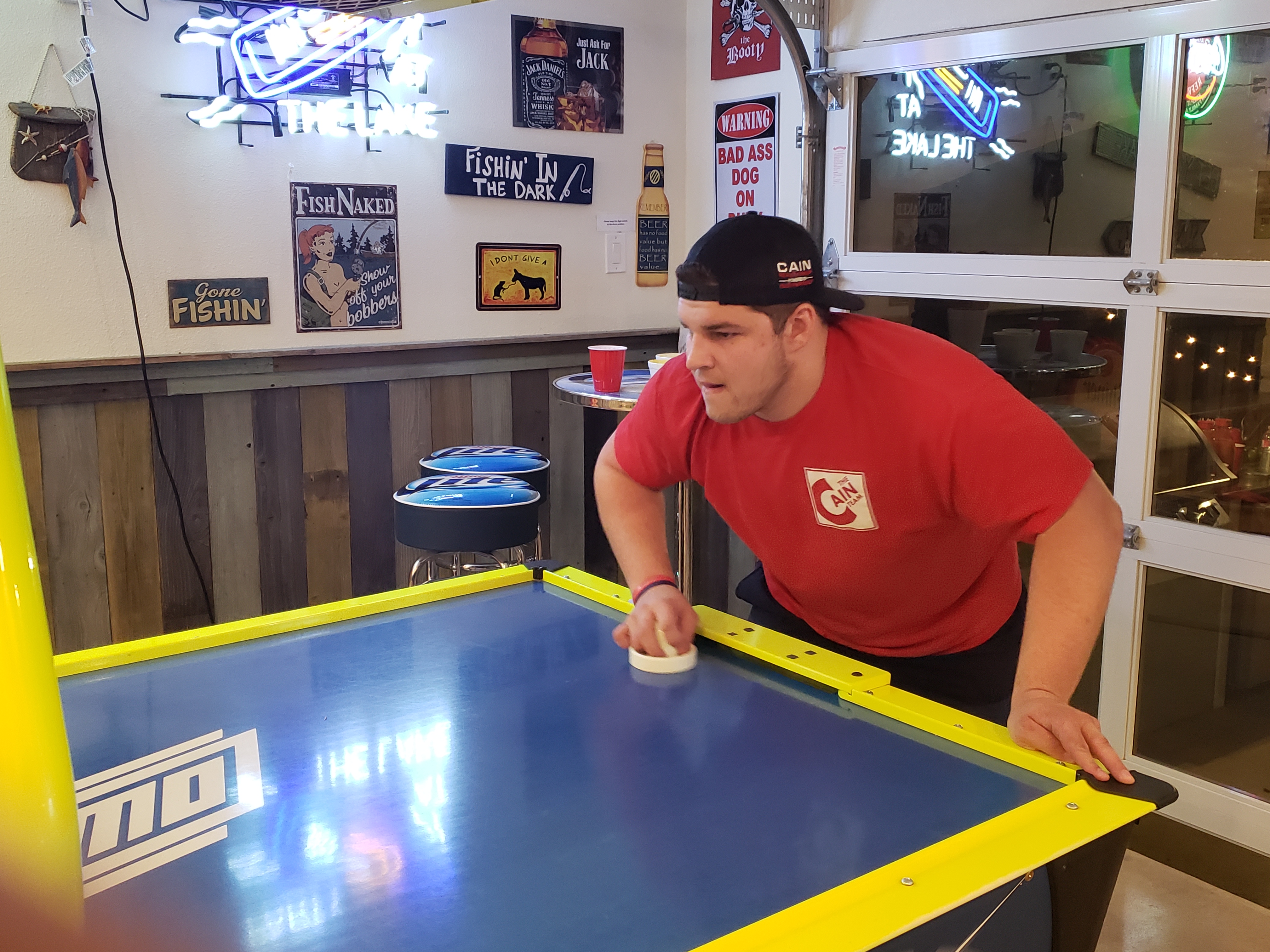 After our final exercise, we enjoyed a Tex-Mex buffet with Silvia Ward from Benchmark Mortgage and played the night away in the basement game room of our rental. The team at First American Home Mortgage provided the incredible refreshments throughout the day. We are so grateful for the opportunity to slow down, grow our minds, build our business, and spend time with our teammates and preferred vendors. We cannot wait for our 2020 Team Advance.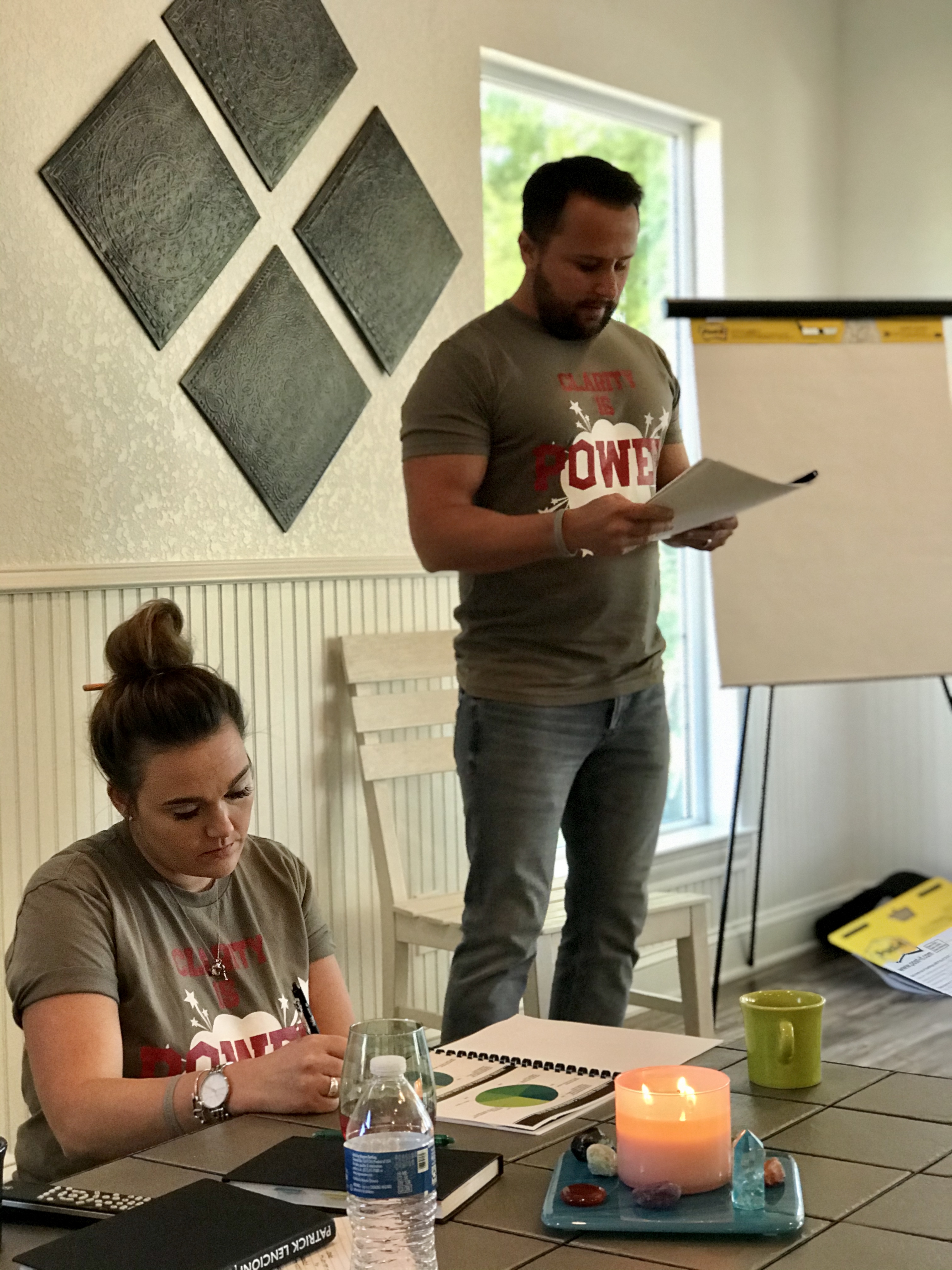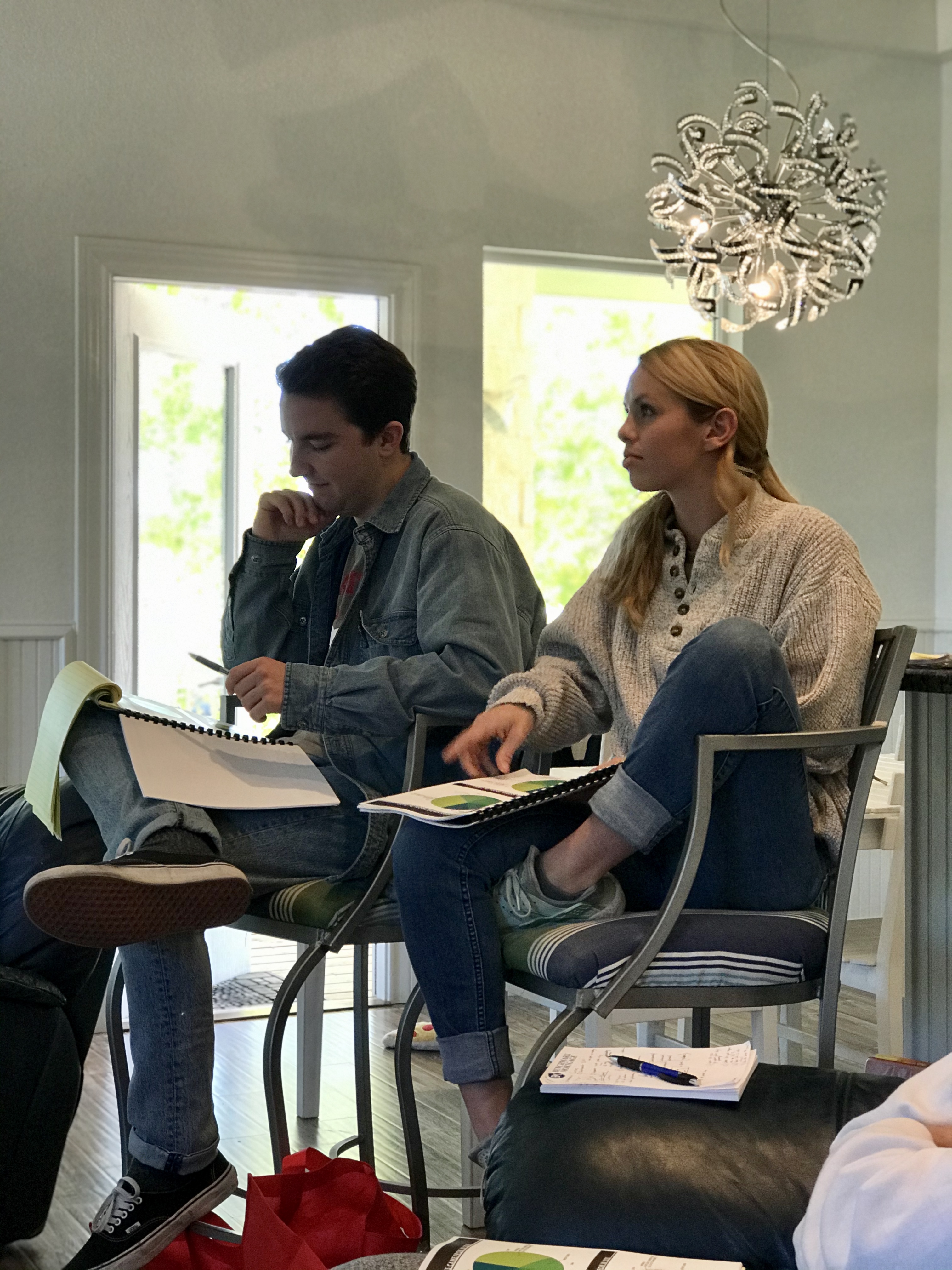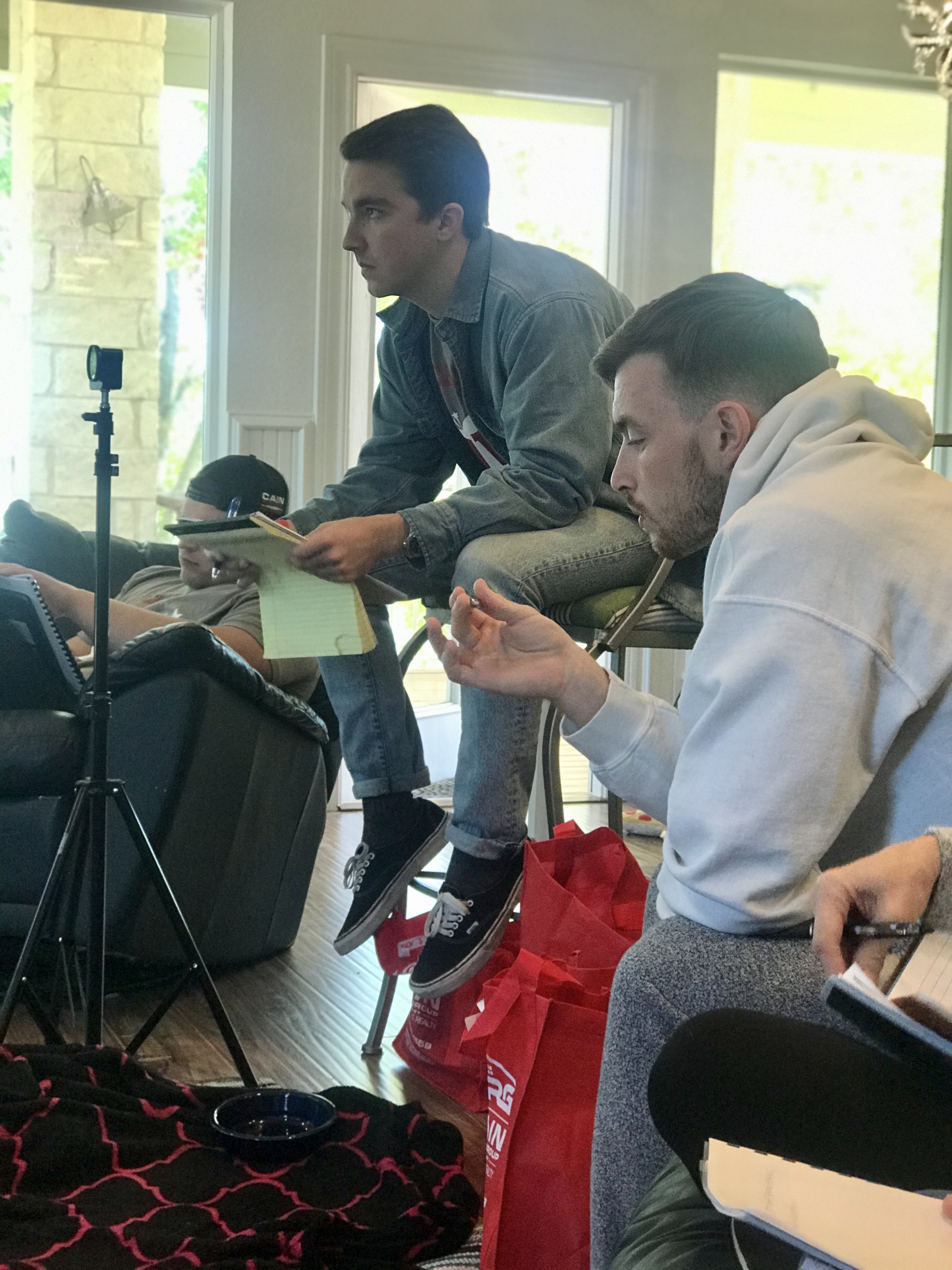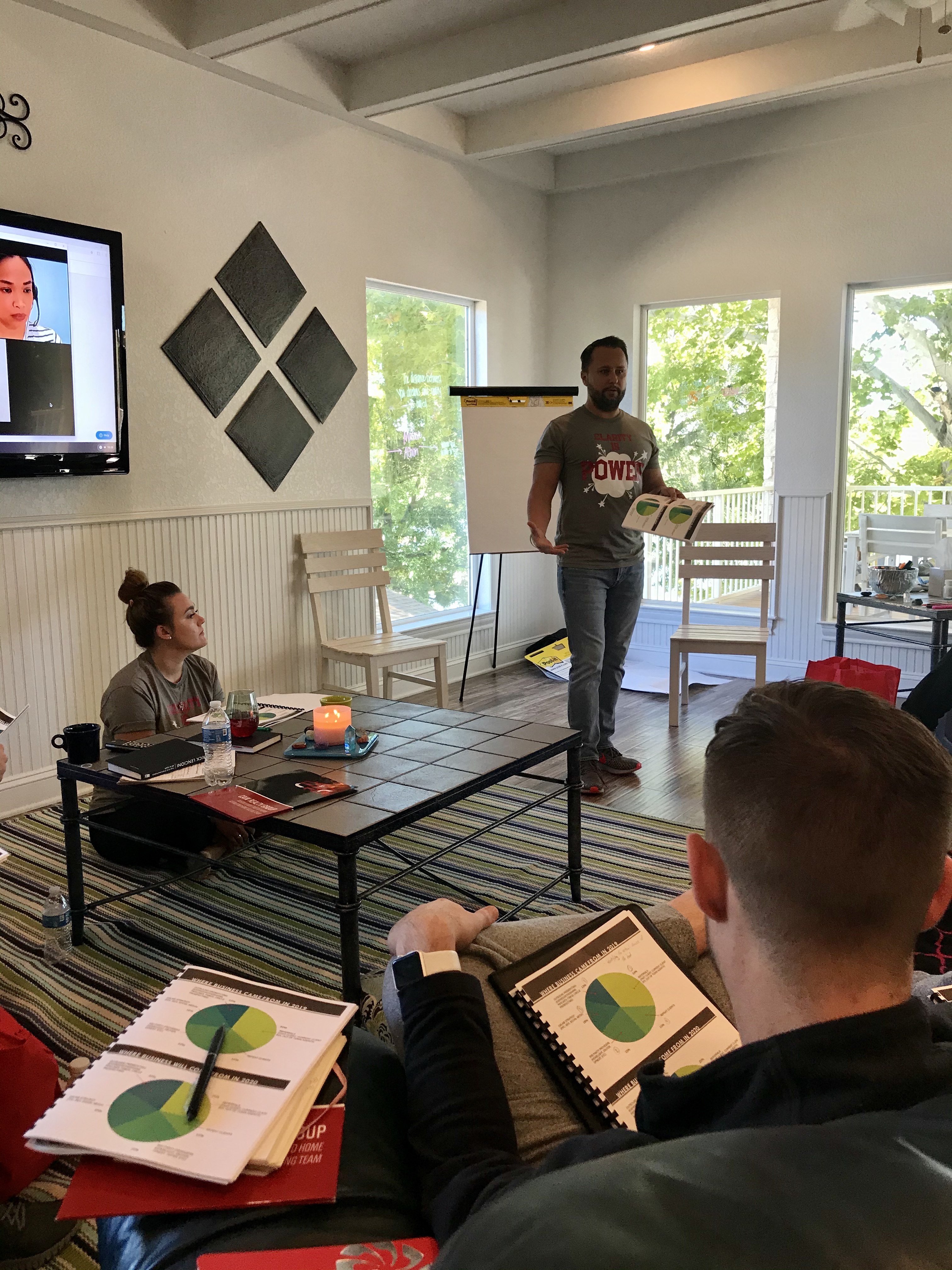 Team Takeaways:
"How similar we all really are in regards to the stories we tell ourselves. This awareness has created a large shift in my mindset by allowing me to recognize that my struggles are universal."
"Working on dropping my ego and being more intentional on the process rather than the outcome. "
"Whenever I am faced with a challenge I really try and think about how I can attack it to make myself better in the long run.
"Creating the team chemistry in order to feel comfortable approaching people with questions/concerns and give/receive feedback in a healthy and constructive way."
"Getting clear on what everyone needs to happen in 2020 for them to make it a successful year. It is easier to have conversations with people when you know what drives them to do what they do."
"It was interesting to see how people's young life experiences have shaped their current thought process and actions. I believe more than anything my thought process has changed since attending the team advance."
"I learned how similar everyone is. It's easy to assume that everyone is dealing with different things in their lives on the outside, but on the inside, most of us struggle with the same basic issues in life. This is reassuring to know that I am not the only one with some of these struggles and it was a great bonding experience for me because I know that I can reach out to my team members whenever I need help or need to talk about something in my life."
"Learning the why behind everyone's vision boards and what was important about each item they put on their 2020 board. It was also interesting to see what items on their board brought emotions and what type of emotion it was."