The Cain Team Films Team Videos
Posted by Connor Client Concierge on Thursday, March 14, 2013 at 3:38 PM
By Connor Client Concierge / March 14, 2013
Comment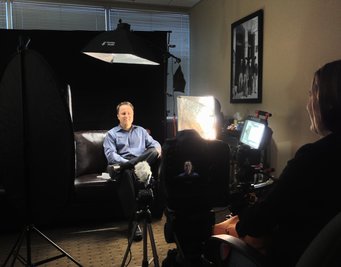 The team at Cain Realty Group with Keller Williams Realty conducted individual interviews this week as part of a series of team videos the company will soon be releasing. Each team member shared the ins and outs of their own position at Cain Realty Group, as well as what they feel makes this real estate team so different from others.
Videos were shot at the new Cain Realty Group offices, as well as at Gracy Title South Mopac location, and also include remote shots around Austin. The team is very excited to showcase these videos, and feel like future clients can use them to gain a better understanding of the team before they ever step foot in the office.
Be on the lookout for the videos to be posted soon on the Cain Realty Group YouTube Channel, social media sites, and of course, our blog.