Best Tech Cities: Austin Ranked #1
Posted by Jenny Fernando on Thursday, January 2, 2020 at 12:06 PM
By Jenny Fernando / January 2, 2020
Comment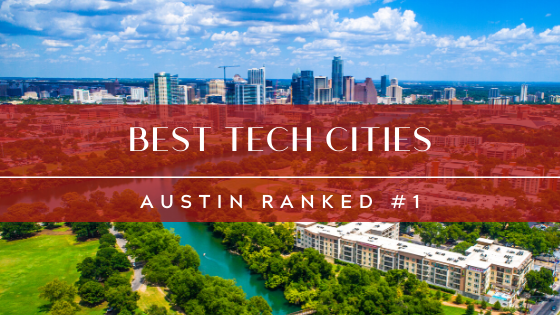 Long gone are the days of having to move out to sunny California for the technology job of your dreams. Major tech companies are branching out into cities with a better cost of living, a desirable climate, and a shorter commute to the office. Austin recently ranked as the top city for technology. The study compared cities with a population of 250,000 or more based on the cost of living, quantities of job postings for IT, and the opportunity for job growth.
They say everything is bigger in Texas and technology is no exception to that rule. From this ranking, Austin jumped from the #3 spot in 2018 to the #1 in 2019. This jump is due to the opportunity for big growth in this particular job industry. Crunchbase News reported that the Austin Chamber of Commerce recorded 46 tech company relocations to the area in 2018 alone.
Austin is known for its quirky nature, outdoor activities, lively nightlife, and to many, increasing property costs. Currently, the cost of living in the Austin area is still 3.5% lower than the US average. Many tech positions on average pay a salary of around $89,000. With a cost of living at 3.5% less than the national average, that salary can go much farther in Austin than in Silicon Valley, making our city perfect for all of the IT companies moving their headquarters to Texas.
Austin, Texas
Raleigh, North Carolina
San Jose, California
Seattle, Washington
San Francisco, California
Charlotte, North Carolina
Dallas, Texas
Atlanta, Georgia
Denver, Colorado
Huntsville, Alabama