Best Metros for Millennials: Austin Ranked
Posted by Jenny Fernando on Tuesday, February 4, 2020 at 12:10 AM
By Jenny Fernando / February 4, 2020
Comment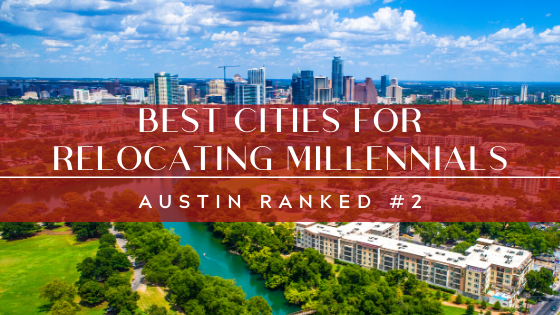 Now that the Baby Boomers are in retirement age and starting to settle down, there is a new generation, born between 1980 and 2000, known as Millennials that are taking their place. According to the Pew Research Center, Millennials have been the largest generation in the labor force since 2016 and are the largest generation overall.
Millennials are making an indelible imprint on the nation and its major cities. Choosing which city they want to establish themselves, is top of mind for this generation. A study shows that Austin has landed at No. 2 among the top 10 metros for millennials looking to relocate.
Having a competitive employment opportunity, modern workplaces, lovely spots to spend quality time for a good work-life balance are the obvious selling points on why Austin is such a magnet for Millennials.
1. Denver
2. Austin-Round Rock
3. Raleigh
4. Seattle-Tacoma-Bellevue
5. Salt Lake City