Best Cities for New Beginnings - Top 25
Posted by Connor Client Concierge on Wednesday, February 21, 2018 at 4:09 PM
By Connor Client Concierge / February 21, 2018
Comment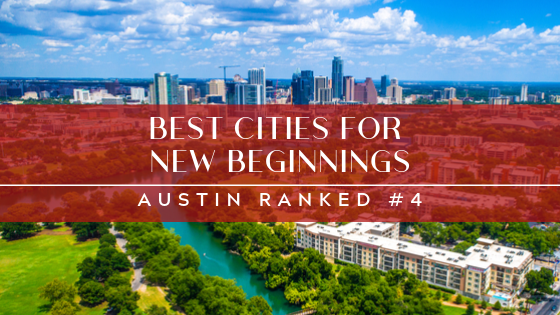 New beginnings come in different shapes and sizes—no one's journey is the same. Although it can be scary, don't forget how exciting and full of possibility they are! It gives us a chance to let go of the past, focus firmly on a bright new future and commit to moving forward in leaps and bounds.
Picking the right city depending on it's social and economic conditions is one of the most important elements to consider. LendingTree, the nation's leading online loan marketplace, ranks the 25 Best Places for a Fresh Start.
The Beautiful City of Austin, Texas ranked at #4. It is one of the fastest growing cities in the US. It has opened up a multitude of opportunities for various sectors making Austin one of the best places to move to for a New Beginning. Take your first step! embrace all the new opportunities and build your dreams in the booming City of Austin!