Best Cities After Service: Austin Ranked #6
Posted by Jenny Fernando on Wednesday, May 20, 2020 at 9:30 AM
By Jenny Fernando / May 20, 2020
Comment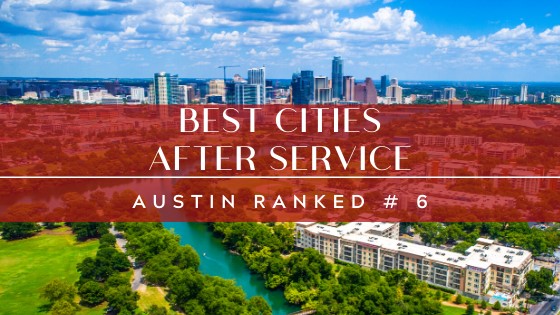 Military service is very challenging, demanding and risky. That's why our heroes deserve to live their best lives after service. Transitioning from service and military life can be both exciting and difficult as they transition through their adjustment period to civilian life. To help them decide where to spend and fulfill their new roles, Navy Federal releases the 10 best cities to live in after you have served. The ranking takes into account 11 metrics of veteran success and wellness. Austin, Texas came out as No. 6 overall highlighting a balance of a strong economy, good education, attractive housing, a relatively pleasant climate, and PLENTY of things to do.
1. Oklahoma City, Okla.
2. Omaha, Neb.
3. Colorado Springs, Colo.
4. Washington, D.C. Metropolitan Area
5. Grand Forks, N.D.
6. Austin, Texas
7. San Antonio, Texas
8. Charlottesville, Va.
9. Rapid City, S.D.
10. Manhattan, Kan.