Back to School Bash TODAY
Posted by Karen Phan on Saturday, August 6, 2016 at 9:00 AM
By Karen Phan / August 6, 2016
Comment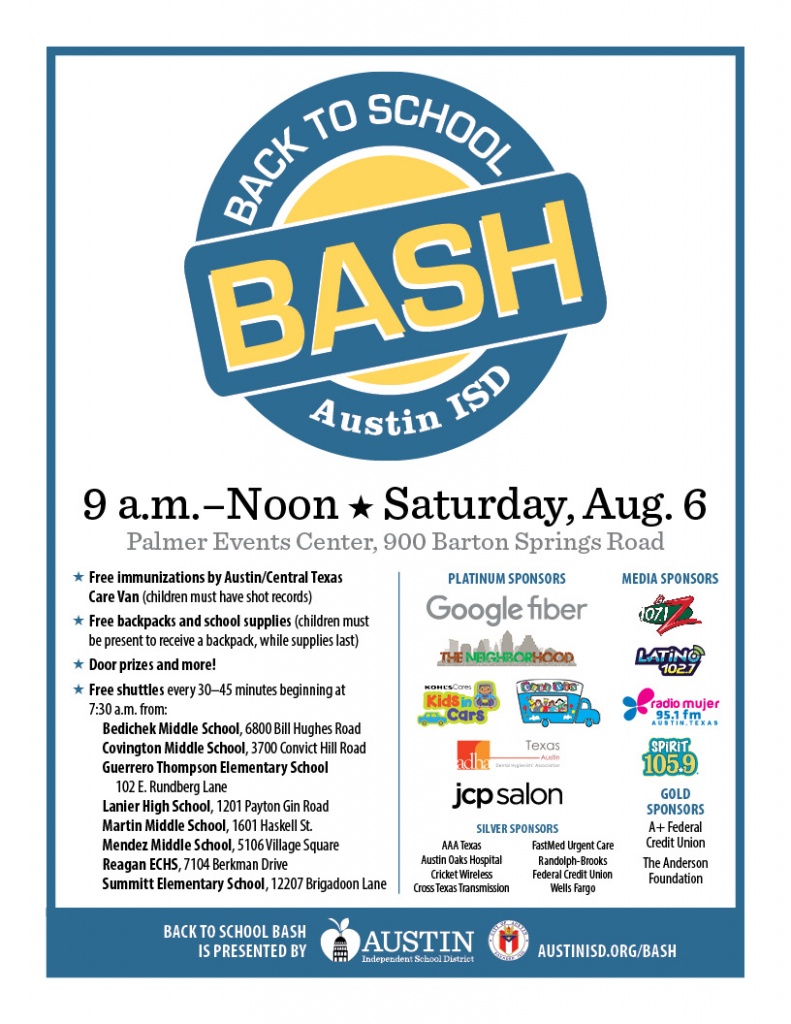 The Austin Independent School District held its annual Back to School Bash Saturday this morning at the Palmer Events Center. A large crowd of parents and children lined up to participate in the event, thanks to the school district's generous offer of free backpacks, school supplies, and immunizations for kids who come along with their parents.
The annual event is sponsored by the said district and volunteers to help children get ready to go back to school, which starts in around two weeks' time. Children whose shot records were brought by their parents were given free immunizations courtesy of the Austin/Central Texas Care Van.
Aside from free shots, children who attended the event were also given free backpacks and school supplies.
Preparations for the said event began last Tuesday when volunteers gathered at the Delco Center in East Austin to prepare 3,000 backpack giveaways to hand out to children who will attend the event. The event coincides with the Texas's Sales Tax Holiday, which is a tax-free weekend for certain purchases made from August 5 to 7. To find out more about this developing news, please click here.