Austin Tops List for Most Thriving Cities in Nation
Posted by Connor Client Concierge on Wednesday, August 28, 2013 at 3:36 PM
By Connor Client Concierge / August 28, 2013
Comment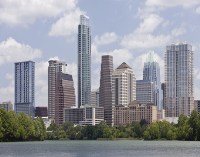 Austin ranks high on yet another list. This time the Capital City was named the 4th Most Thriving City in the United States by online news site, The Daily Beast.
Many factors contributed to Austin's ranking as one of the country's top thriving cities. The Daily Beast analyzed information such as population, employment opportunities, housing market, and even intellectual capital. Data sources included the U.S. Census Bureau, Moody Credit Service, Zillow and the Bureau of Labor Statistics.
Over 100 of the largest cities in the nation were studied. Austin was actually the only city in the top five that is not located in California. Other Texas cities to make the top 20 included Irving and Plano.
According to The Daily Beast, Austin scored well in several categories. Over 80% of the population lives above the poverty line, Austin received a glowing AAA credit score, and 17% of the adult population posses and advanced degree. As a whole, Austin's employment rate is low, the city is growing, and the medium home appreciation is in double digits. All of these indicators point to Austin's thriving urban scene, and helps make it one of the coolest and fun cities in the nation, if we do say so ourselves.