Austin to Host X-Games Starting in 2014
Posted by Connor Client Concierge on Wednesday, July 17, 2013 at 9:33 AM
By Connor Client Concierge / July 17, 2013
Comment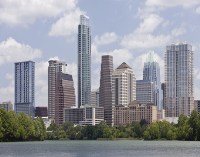 Austin has been chosen to host a stop on Global X-Games circuit for a four year contract starting in 2014. The first round of Austin X-Games are scheduled for May 15-18, 2014 at the new race track, Circuit of the Americas, located approximately 20 minutes from downtown.
Austin won the bid, beating out finalists including Chicago, Detroit and Charlotte, North Carolina. Austin, known as the Live Music Capital of the World, will replace long time host Los Angeles that has held the summer spotlight for the past 11 years.
Many factors contributed to the Capital City's win, including the city's vibrant spirit and festival feel. Austin is experienced in holding large and successful events, including ACL and SXSW Festivals.
The Circuit of the Americas is an expansive venue that offers more than just a race track. The 1,600 acre site includes an amphitheater as well as a park area. The COTA was completed last year and is already home to the Grand Prix, the only Formula One race in the United States, which brought over 250,000 people to the greater Austin area last November.
"The X Games celebrate fitness, courage and individuality -- traits greatly valued by our community," Austin mayor Lee Leffingwell said. "And we look forward to showing the world all of the wonderful things Austin has to offer."
The Austin X-Games are scheduled two months earlier than in prior years due to the extreme summer temperatures in Central Texas. The Global X-Games complete schedule will be released soon, according to ESPN representatives.
This event is expected to bring over $50 million in economic benefits per year, according to past revenue generated for formed host city Los Angeles. Over 4,000 hotel rooms are estimated just for the athletes and staff during the event, as well as approximately 1,000 rooms necessary for VIPs.