Austin Recognized As One Of The Happiest Places To Live In The U.S.
Posted by Grace Diaz on Wednesday, March 23, 2022 at 4:14 PM
By Grace Diaz / March 23, 2022
Comment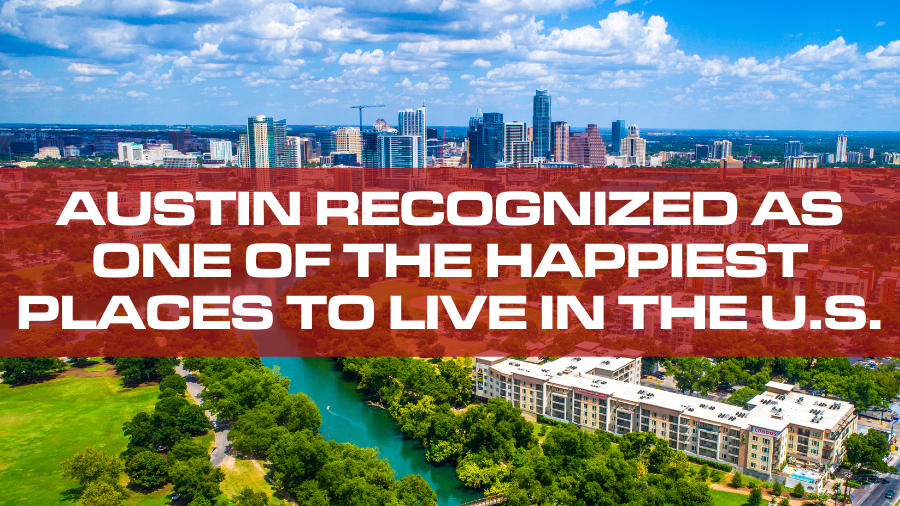 In the past two years, many people suffered from psychological impacts such as anxiety, feeling stressed or angry about the situation caused by the COVID-19. So it is essential to boost their happiness regardless of how they can, whether through activities, entertainment, families, and friends.
In years, many researchers have studied the science of happiness and found out that a person should have a positive mental state, healthy body, strong social connections, job satisfaction, and financial well-being to reach a constant level of happiness.
WalletHub determined which among U.S. Cities is home to the happiest people in America. Austin landed #2 in Texas and #30 in the country with a total score of 62.04. The data compared to 182 largest cities, including the most populated across three key dimensions: Emotional & Physical Well-Being, Income & Employment, and Community & Environment. And these categories were evaluated using 30 relevant metrics graded on a 100-point scale ranging from the depression rate to the income-growth rate to average leisure time spent per day.
Here are the cities in Texas and ranked by the study :
Plano TX, #22
Austin, #30
Grand Prairie #83
Irving #89
Garland #97
Fort Worth #103
Arlington #107
Dallas #111
Houston #112
Laredo #115
El Paso #120
Brownsville #125
San Antonio #130
Corpus Christi #139
Amarillo #143
Lubbock #157