Austin Ranks in Top 3 Cities for First-Time Home Buyers
Posted by Connor Client Concierge on Wednesday, September 9, 2015 at 8:17 AM
By Connor Client Concierge / September 9, 2015
Comment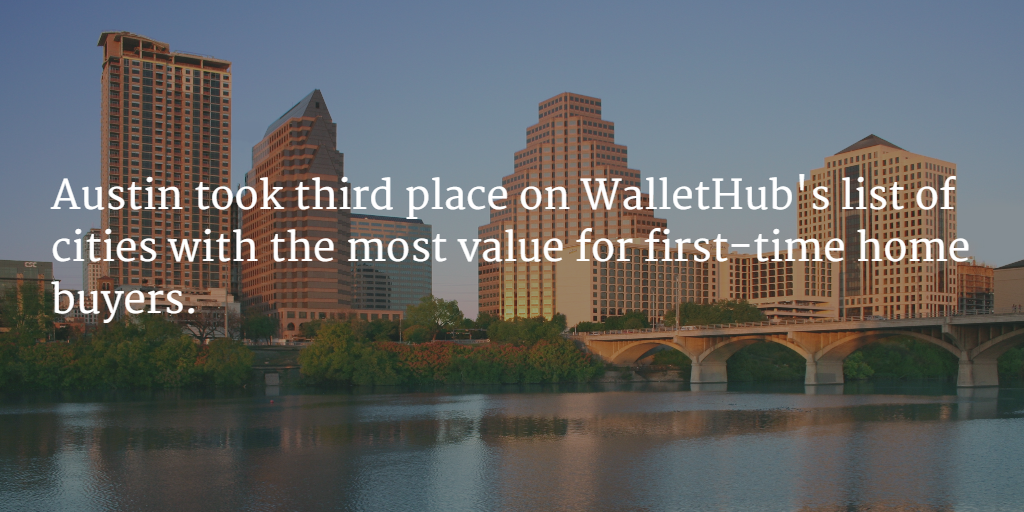 Recent data from the National Association of Realtors (NAR) shows that thirty-two percent of existing home sales were purchased by first-time home buyers in May. It's the highest percentage that demographic has reached since September 2012. The statistics spurred an interest in which cities offered the best values for first-time buyers, which WalletHub went to work on. Austin made the third-best city with the most value for first-time home buyers.
In the study, WalletHub compared 300 U.S. cities to find the most favorable housing markets for first-time home buyers. Researchers analyzed markets for 18 key metrics, including housing costs, property taxes and crime rates. Large cities were defined as those with populations of more than 300,000 people; midsize cities had populations of 150,000 to 300,000; and small cities had a population of fewer than 150,000.
A full chart of the best large, midsize, and small cities for first-time home buyers, according to WalletHub's analysis, can be found on RealtorMag.com, NAR's online publication.