Austin Ranks High for Fastest Selling Homes
Posted by Connor Client Concierge on Tuesday, May 21, 2013 at 4:25 PM
By Connor Client Concierge / May 21, 2013
Comment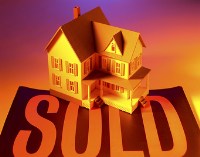 According to a recent report from brokerage firm Redfin, Austin is at the top of the list when it comes to selling homes fast. Austin ranked 5th in the country for most amount of homes to go under contract within 24 hours of listing.
Other cities that topped the list included Dallas, Houston, Chicago and the number one spot was Phoenix. For these rankings, Redfin collected data from the multiple listing services as well as public records.
Austin's real estate market is prime for selling homes right now. A shortage of available inventory and a high demand from the growing population as well as affordable home prices have helped contribute this current market circumstance. Many sellers are having their listed homes go into multiple offer situations, and often time it's resulted in offers thousands of dollars over list price.
The team at Cain Realty Group with Keller Williams Realty can definitely agree with these reports. This year alone, we've seen several homes go under contract without even being listed on the MLS, and other homes within a day or two. One of the longest stretches we've experienced this year for a home to go under contract from the time it was listed was a little over one week.
Cain Realty Group estimates that currently there are about 4 home buyers for every home seller in the greater Austin area. This can be great for sellers wanting to quickly go under contract, but can become quite frustrating for some buyers. Often time home buyers in Austin will now lose out on properties, perhaps even multiple times, before getting a new house under contract.
If you know anyone in the Austin area that is considering buying or selling their home, let us know if we can help. Our team is ready and able to get the more money for our clients in the less time. We can also help those looking to buy find the right house quicker. Call our office at 512.794.6601 to find out how we can help you.