Austin Ranks #1 in the U.S. Large Metros with the Most Innovative Workers
Posted by Grace Diaz on Wednesday, July 13, 2022 at 9:00 AM
By Grace Diaz / July 13, 2022
Comment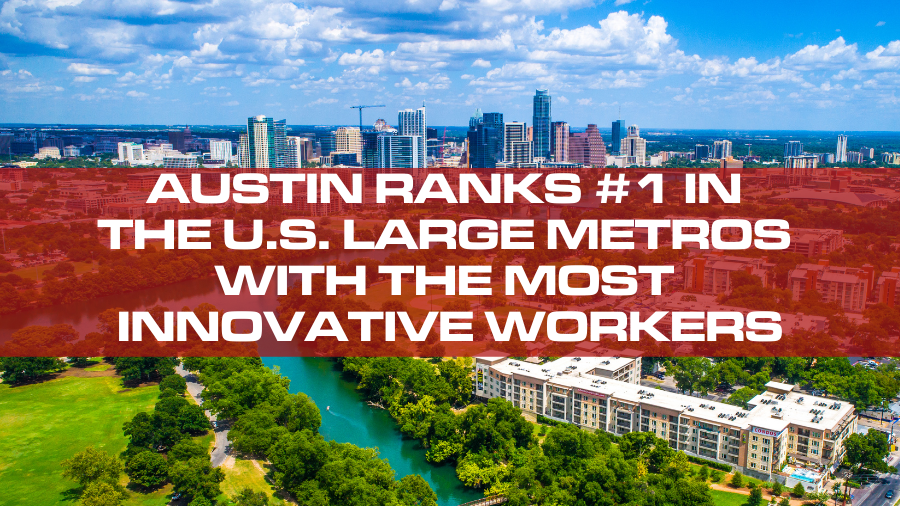 According to experts, innovation in the modern economy can contribute to economic growth, high productivity of products and services, greater output, improved efficiency, and raised citizens' quality of life.
As per report of The U.S. Bureau of Labor Statistics' O*NET, innovative workers must be creative and have alternative thinking to develop new ideas for work-related problems. STEM (science, technology, engineering, and math) such as video game designers, mechanical engineers, biochemists, and biophysicists are the most common innovative fields. On the recent study of SmartDollar, choreographers, fashion designers, creative writers, set and exhibit designers, communications teachers, writers and authors, and interior designers are also innovative fields.
Austin ranks #1 in large metropolitan cities with the most innovative workers with a composite innovation index of 60.36, a share of workers of 3.2%, and total workers of 34,150, with an average annual wage of $81,527.