Austin Ranks #1 in Best Housing Markets for Growth and Stability
Posted by Grace Diaz on Wednesday, April 6, 2022 at 4:54 PM
By Grace Diaz / April 6, 2022
Comment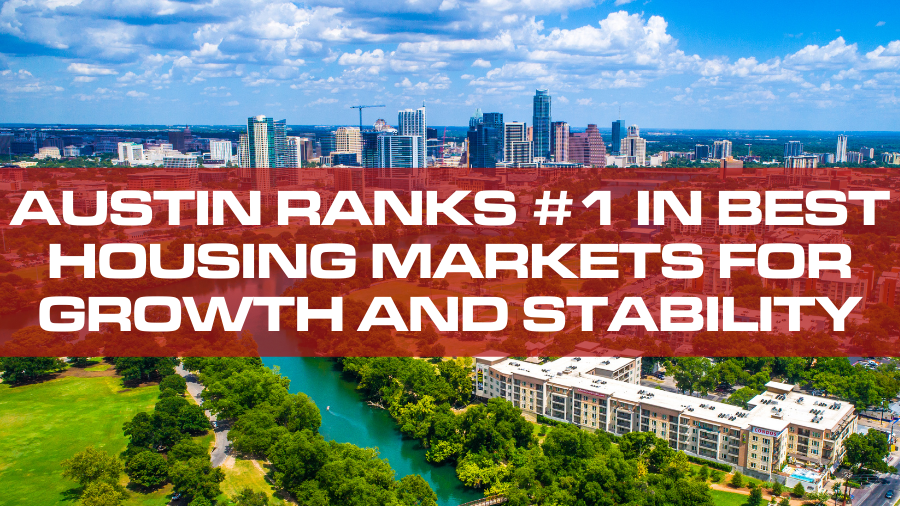 According to Freddie Mac, "Home prices shot up an average of roughly 17% during 2021 and continued to rise during the first month of this year. This spike has led some researchers to hypothesize that the housing market could overheat, especially as the Federal Reserve looks to raise rates".
Austin ranks in the #1 spot as the best housing market for growth and stability. Home price growth was nearly 368% from 1997 through the end of 2021, and it's the highest increase among metro areas in this study.
SmartAsset looked at data for 400 Metropolitan Areas and compared home value data across two metrics: Stability and Overall home price growth. All data were generated from Federal Housing Administration (FHA) and analyzed statistically from the first quarter of 1997 through the fourth quarter of 2021.