Austin Ranked Top Economy in Country
Posted by Connor Client Concierge on Tuesday, November 5, 2013 at 2:19 PM
By Connor Client Concierge / November 5, 2013
Comment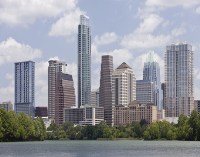 Once again, Austin ranked the top economy in the country, according to The Business Journals' On Numbers. Austin seized the No. 1 spot on the list for many factors, including its steady job-creating power.
Austin has held the top spot on the list for 8 out of 10 months during the current year. Only Oklahoma City and Provo, Utah briefly stole the crown from the Texas capital in 2013. The ranking consists of 102 major metropolitan areas that span the country.
Austin received a total score of 83.9 of a possible 100 points. The ranking is based on 18 various economic factors including job growth, unemployment rate, worker earnings, and home value.
The main reason Austin has remained the economic king is the job-growth rate in the city. According to On Numbers, Austin is the ONLY city in the country with a double-digit percentage for private-sector job growth in the last 5 years. Currently Austin is reported to have 10.96% while the Dallas-Ft. Worth, the No. 2 ranking, is at 5.63%.
Austin's current unemployment rate is 5.2 percent, while the average worker's weekly wages are $919.12. The average 5-year earnings growth is at 14.85%, and 1-year house appreciation is listed at 7.65%.
Other cities to rank high on the list for October's ranking included Dallas-Ft. Worth, Houston, San Jose and Honolulu.
Cain Realty Group with Keller Williams Realty agrees with Austin ranking the top economy in the country. The team has definitely seen much growth in the city over the past several years. More and more clients are moving to the area from various other regions of the country, including California. If you or anyone you know if looking to relocate to Austin in the near future, it's never too early to start educating yourself on Austin, especially if owning real estate in the Texas capital is a future goal. Contact our office at 512-794.6601 to find out more about our Austin relocation guide.