Austin Ranked #4 in 15 Best Music Cities in the U.S.
Posted by Grace Diaz on Thursday, September 15, 2022 at 8:00 AM
By Grace Diaz / September 15, 2022
Comment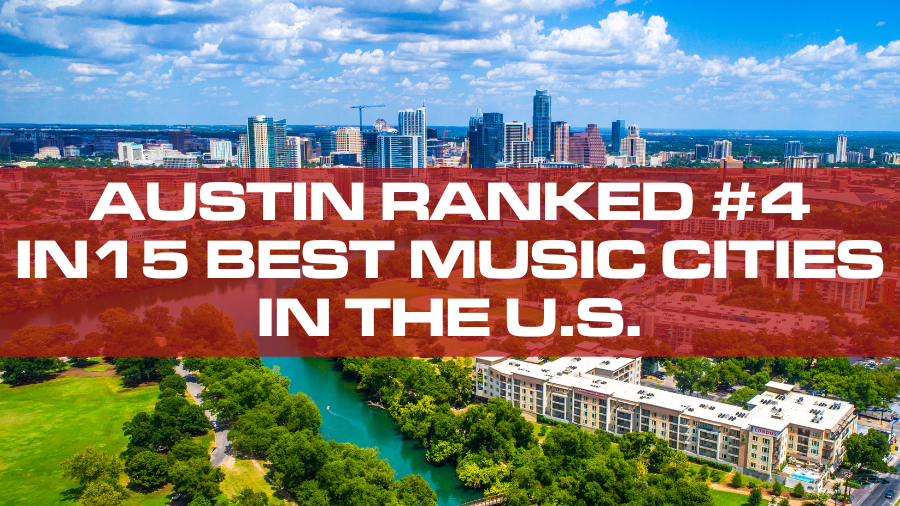 Every music genre—rock, dance, jazz, pop, and country songs played by our favorite and famous musicians, has an essential effect on our body and mind. Music helps to improve mood, reduces stress, anxiety and depression, and makes a person calm and happier.
Austin ranked #4 in the 2022 Top 15 Metro Areas in the U.S. for Best Music Cities and America's #1 Live Music Capital. Austin is well-known for its big musical gatherings such as Austin City Limits and South by Southwest (SXSW). Got an average of five small concert venues per 100,000 residents which is almost 2X more than the average U.S. city and ticket prices are cheaper than 78% of the cities based on this study.
Clever gathered data from the U.S. Census, Bureau of Economic Analysis, Bureau of Labor Statistics, Indie on the Move, and more to get the rankings. Evaluated criteria including Google trends, average concert ticket price, small concert venues, cost of monthly concert outing, music festivals in 2022, number of working musicians per 100,000 citizens and the average wage for working musicians.