Austin Ranked #2 as a Fast-Growing City in the U.S.
Posted by Grace Diaz on Wednesday, February 8, 2023 at 12:49:48 PM
By Grace Diaz / February 8, 2023
Comment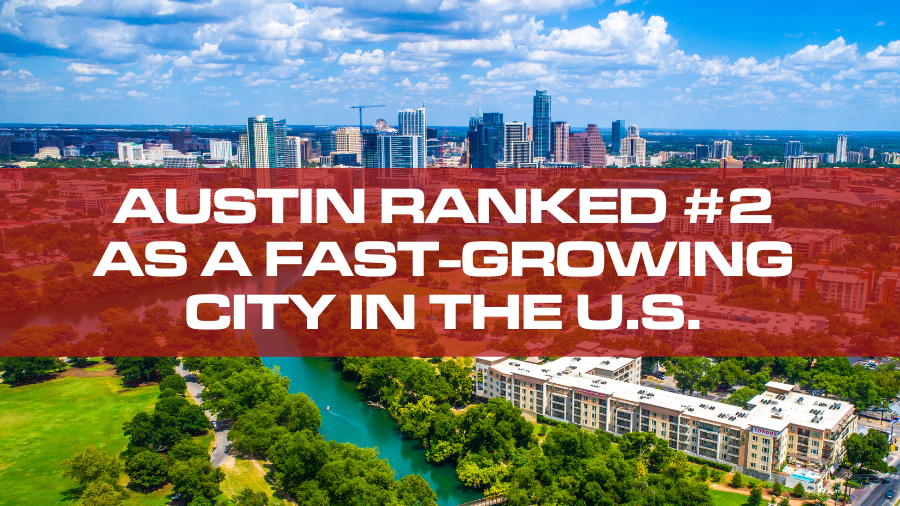 Job and business opportunities are significant factors in relocating. As of October 2022, The American Project Report identified Austin as a fast-growing city that offers diverse options for workers and businesses. It is one of the booming cities based on skills level, industry growth potential, labor flexibility, and urban/rural economic divide.
Austin is a worker and business-friendly City and in December 2022, the City had 70,000 job openings. That's why many professionals want to live and work here. Bryce Bencivengo, Austin Chamber of Commerce Director of Public Relations & Media, said, "The number of job openings in the City is so high because many large companies have opened offices or relocated to Austin. We have an engaged business community and a support system. The Austin Chamber advocates for businesses and their interests, including infrastructure, power, water, or roadways. But we also ensure we're talking to the government about regulations and other needs."