Austin Ranked #10 in Hardest-Working Cities in the U.S.
Posted by Grace Diaz on Wednesday, August 30, 2023 at 7:30 AM
By Grace Diaz / August 30, 2023
Comment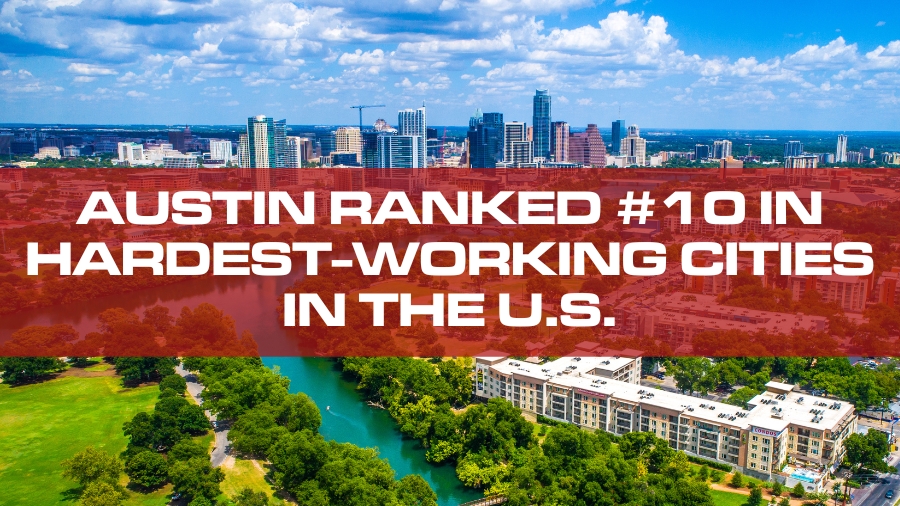 Hard work is one of the important values of many Americans. Achieving goals through good behavior, determination, and sacrifice. Wallet Hub reported, "The average U.S. worker puts in 1,791 hours per year – 184 hours more than the average in Japan, 294 more than the U.K. and 442 more than Germany."
Austin ranked #10 in the Hardest-Working Cities in the U.S. study with a total score of 71.91. Wallet Hub compared the 116 largest cities across 11 key metrics and two key dimensions, "Direct Work Factors" (average workweek hours, employment rate, engaged workers, unused workers leaving vacation time, households where no adults work) and "Indirect Work Factors" (commute time, workers with multiple jobs, annual volunteer hours per resident, average leisure time spent per day).