Austin Places 4th In The Best Cities To Start A Career
Posted by Grace Diaz on Tuesday, September 21, 2021 at 11:53 AM
By Grace Diaz / September 21, 2021
Comment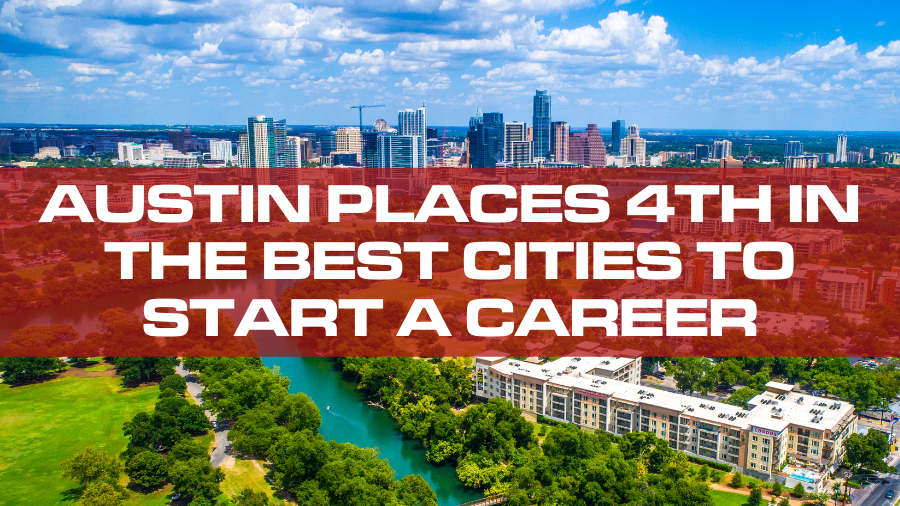 Building a career has lots of challenges to consider. For instance - job market saturation, availability of entry-level jobs, salary, housing affordability, and commuter friendliness are some factors that affect one's decision, especially for the new graduates entering the job for the first time.
WalletHub created a study across two key dimensions - "professional opportunities" and "quality of life" for 180 cities in the US. They examined and compared the cities based on the 28 key metrics from the availability of jobs, starting salary, relative market strength, and overall livability to help new graduates find the best place for their budding careers. Each criterion was graded on a 100-point scale, with a score of 100 taking the most favorable position for job market participants. From this research, WalletHub came up with its Best Cities to Start a Career List. Austin, TX ranked 4th and got a total score of 61.94%, with professional opportunities of 22.
Unfortunately, in April 2021, due to the Covid-19 pandemic, the unemployment rate for new graduates ages 20 to 24 was 10.5%. However, the good news is that employers plan to hire 7.2% more graduates from the class of 2021. Due to increased hiring and vaccine rollout, we should expect less percentage of unemployment this year.