Austin Places #4 in the 50 Best Cities for Food Trucks in America
Posted by Grace Diaz on Wednesday, August 31, 2022 at 9:00 AM
By Grace Diaz / August 31, 2022
Comment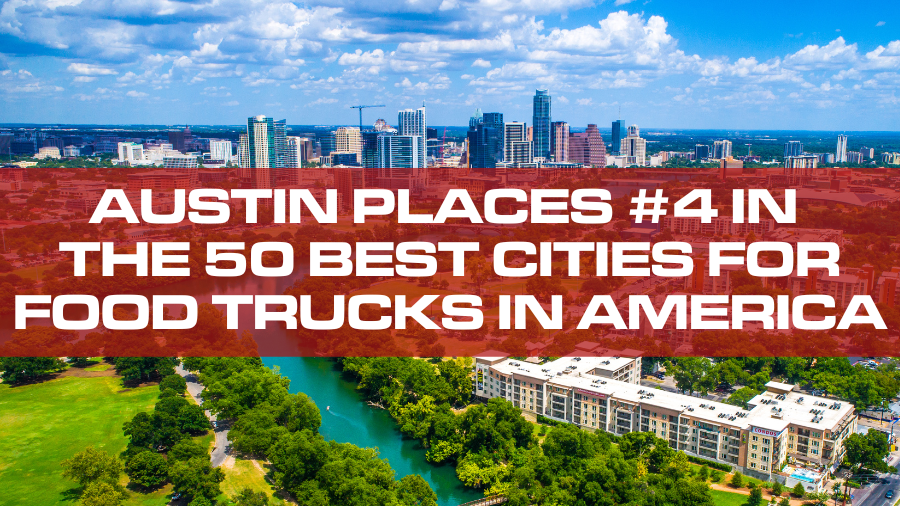 One of the most challenging decisions when you go out with your friends, relatives, or significant other, is where to eat and what to eat, with so many great options in the city. Metro areas in the U.S. have an excellent tool to help with this problem: Food Trucks. Tacos, quesadillas, burgers, hot dogs, fries, burritos, barbecue, shawarma, and veggie cuisine are popular food trucks' menus. It is a fun way to try something new, has a variety of options that will surely satisfy every need, has excellent prices and convenience, and it's a great way to support local chefs.
Austin Places #4 in the 50 Best Cities for Food Trucks in America with a score of 13.2 in food trucks and 0.3 restaurant supply stores per 100k residents, got 4th ranking in overall friendliness (5 being the best), 42 in walkability, and 8.25 sales tax rate which is 33% higher than the average city. Listed below are some of the best Food Trucks and Food Carts in Austin that will give a unique and excellent taste of the menu :
Rosarito
Shishman Mediterranean Grill
Ex Xolo Tacos
Food Works Catering
Urban Cowboy
Wholly Cow Burgers
Ice Cream 2U
Mama Noy's Food Truck
The Evil Wiener and more.
Clever compared the 50 most populous U.S. metro areas across several metrics, food trucks and restaurant supply stores per 100,000 residents per city, Google Trends for three food truck terms, 1-5 ranking (5 being the best) of each city's food truck regulatory and operational climate (ease of operation or food truck friendliness), walkability score and sales tax rate.