Austin on Four Month Streak for Top Economic Strength
Posted by Connor Client Concierge on Thursday, June 6, 2013 at 10:26 PM
By Connor Client Concierge / June 6, 2013
Comment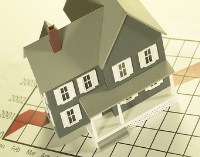 According to numbers released by On Numbers Economic Index, Austin again leads the nation in economic strength for the fourth straight month in a row. Austin ranked the No. 1 spot for over 102 markets with populations over 500,000.
Austin's leading streak has kept the capital city in the top spot for 5 of the past 6 months. Austin has ranked so high in this index due to several factors, including strong job growth, low unemployment, paycheck earnings, retail strength and stable home values.
The team at Cain Realty Group agrees that the home market values have remained strong. Many houses on the current market are selling for list price or over.