Austin Named Top Large City for Employment Growth in U.S.
Posted by Connor Client Concierge on Tuesday, January 14, 2014 at 10:02 AM
By Connor Client Concierge / January 14, 2014
Comment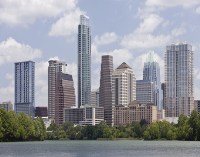 Austin has been named the top performing large city for employment growth and sustainability in the U.S. by the Milken Institute, an independent non-profit research website offering studies in areas including business, finance, government and philanthropy. This economic report measured various employment aspects of metro regions across the country, including new job growth, wages and salary progression.
The Austin-Round Rock-San Marcos corridor ranked as the number one spot for many reasons. Austin's economic vitality, diversified technology base, quality of jobs as well as wage structure helped the city reclaim its top status for 2013. (The previous year, Austin was bumped to the number 2 spot by San Jose-Sunnyvale-Santa Clara CA area.) Austin also has a reputation for local startups, many of which come from UT's graduates, as well as strong recruiting for companies from other regions. The capital city's encouraging climate offers a low tax and business regulation atmosphere, as well as many networking and training opportunities for small businesses and entrepreneurs.
Two other Texas cities made it into the report's top 10 ranking. The Dallas-Plano-Irving metro came in at 7th, while Houston placed 8th on the list. San Antonio, Ft. Worth-Arlington, Corpus Christi and Laredo all placed in the top 25.
Those in the Austin real estate industry have definitely noticed the strong economy in the local market. Cain Realty Group with Keller Williams Realty has had an increase in clients moving to Austin for employment opportunities over the past few years. If you or anyone you know is relocating to Austin and would like guidance in the Austin market, please contact our office immediately at 512-522-4659 as we would love to offer our expertise. Also, please see the link above for a free Austin relocation guide.
Link to Austin Named Top Large City for Employment Growth in U.S.