Austin Named Top City in Nation for Small Business
Posted by Megan, Client Concierge on Thursday, March 21, 2013 at 11:38 AM
By Megan, Client Concierge / March 21, 2013
Comment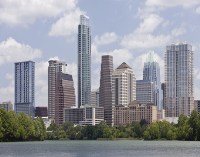 Austin ranked at the top of the list for the country's best cities for small businesses, according to a new study by The Business Journals. According to The Business Journals, the capital city ranked so high due to its great conditions and growth opportunities for small businesses.
The study ranked 102 metro areas across the country with over 6 factors. Cities that ranked high nurtured the development and start-up for private-sector businesses that employed under 100 people.
Other cities that topped the charts include Denver, Oklahoma City, Seattle and New York City.