Austin Named in Top 10 on Most Affordable Housing List
Posted by Megan, Client Concierge on Monday, March 18, 2013 at 10:31 AM
By Megan, Client Concierge / March 18, 2013
Comment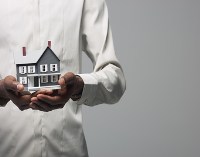 Austin was just named in the Top 10 on a new list of Most Affordable Housing from ZipRealty Inc. The capital city ranked 7th on the list, behind other Texas cities Houston and Dallas-Ft. Worth.
ZipRealty evaluated data from the Us Census Bureau and multiple listing services over a two year span to create their list. The company also compared the average household income with medium home prices to determine rankings. According to their study, the average home costs 5-6 times more than the average household income in the most affordable areas.
Several cities on the East Coast ranked as the most expensive on the list, including Brooklyn, NY and Washington, DC. Several California cities also ranked low on the list.