Austin Named A Top City for Entrepreneurs
Posted by Connor Client Concierge on Thursday, October 10, 2013 at 9:34 AM
By Connor Client Concierge / October 10, 2013
Comment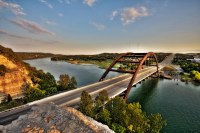 Austin has been named one of the top cities in the world for entrepreneurs according to Forbes columnist Patrick Hull. This up-and-coming city has is not just a great place to live, according to Hull. Austin is a great incubator for business entrepreneurs.
Success from the large annual events in Austin, including the SXSW Interactive Festival as well as the Austin City Limits Festival has helped create a buzz about Austin for the past few years. These events have actually helped fuel creativity and innovative ideas as well as startup activity.
Austin was among only three U.S. cities to make the list, including Richmond VA and Raleigh/Durham NC. Other cities from across the globe to make the cut included Sydney Australia, Moscow and Kiev in the Ukraine.