Austin Named a Hot Spot for Hotel Development
Posted by Connor Client Concierge on Tuesday, October 22, 2013 at 3:07 PM
By Connor Client Concierge / October 22, 2013
Comment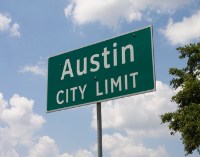 Austin is one of the top hot spots for hotel development in the country, according to the New York Times. Austin has one of the most active markets in the country for new construction with 8 new hotels currently scheduled to open in the next 3 years, totaling over 4,000 new rooms for the city.
Austin's tourism industry gets a boost from festivals and events like Austin City Limits and South by Southwest. The new Circuit of the Americas race track has also lead to increased revenue for Austin, as well as helped the city win the bid for the next four years for the Global X Games circuit.
Several new multimillion dollar hotels are being constructed in the downtown area, including a $300 million JW Marriott near the state capital. This will be the largest hotel in the city at over 1.2 millions square feet. Both a Westin and Fairmont are also being constructed in the area.
Most new hotel construction is taking place on the nation's coasts. Large cities like New York are experiencing hotel growth, while other areas across the country are experiences little due to tight financing restrictions and cautious developers and investors. What new construction is being developed in other parts of the country is mostly no-frills, unlike the massive and high dollar projects in the Capital City.
During the recession, less new hotel construction throughout the nation lead to an increase in occupancy levels, which in turn raised hotel rates. As travel begins to increase, analysts expect rates to continue to rise. According to the hotel market research firm STR, the average room rate increased almost 7 percent this year to $77.59 per night.
The team at Cain Realty Group with Keller Williams Realty is agrees that Austin is a top hot spot for hotel development in the country. We are excited for the new growth and hotel construction in Austin. With the both the population and tourism increase to the area over the past few years, the new construction will provide a much needed increase in occupancy, as well as more jobs and revenue for the city.