Austin Makes List for Best Run Cities in U.S.
Posted by Connor Client Concierge on Wednesday, February 13, 2013 at 11:56 AM
By Connor Client Concierge / February 13, 2013
Comment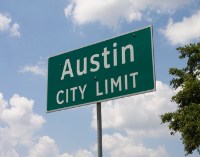 Austin makes the list of Best Run Cities in America, coming in at No. 9. In 2011, Austin had a stronger economy than almost any other large city in nation, and our unemployment rate was lower than the national average. Austin was also able to avoid the housing crash as the medium home value actually rose over 10 percent during the recession. Only one other Texas city made the list, and that was Plano taking the No. 1 spot. This strong local economy bodes well for the Austin real estate market.