Austin Is The #1 City In The World To Relocate
Posted by Grace Diaz on Wednesday, December 8, 2021 at 2:00 PM
By Grace Diaz / December 8, 2021
Comment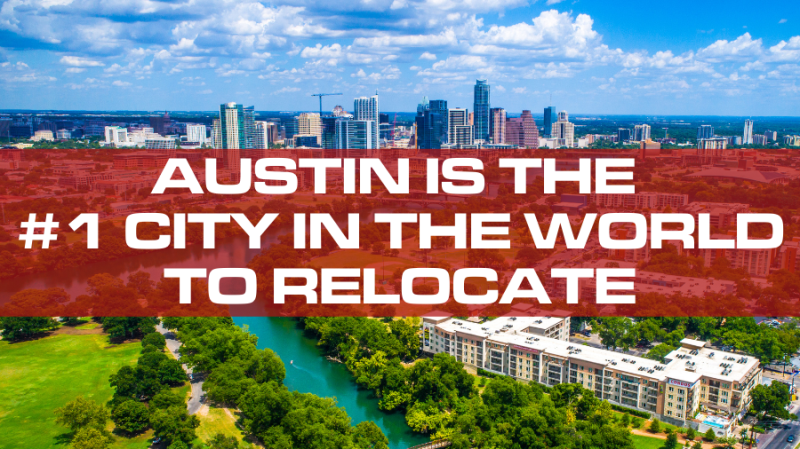 Money.co.uk, owned and managed by Dot Zinc limited, stated on their research for relocation last November 16, 2021, that Austin, as the fourth-largest city in Texas, is the best city in the whole world to relocate with a total score of 6.02 out of 10.
Based on the research, there are some factors to consider in relocating, aside from housing and property price, these are temperature, annual precipitation, average monthly earned income, expenditures per month for a family of four, number of restaurants, number of green spaces, internet speed, and life expectancy.
Austin offers living at the highest standard of quality possible, where you can find home sites with many green spaces and encourage residents to appreciate the natural beauty of each community, which is perfect for families, kids, and retirees. In addition, Austin dominates in terms of average temperature, which is 20.4 degrees Celsius, and an average monthly salary of $4500 - $5150, offers a full of job opportunities for jobseekers with different industries. Austin is also at a high spot for internet speed rankings of any city in the US with 87.5 MBPS, perfect for professionals under work from home set up.