Austin is in Top50 Best Paying Cities For Software Engineers
Posted by Grace Diaz on Wednesday, March 16, 2022 at 9:00 AM
By Grace Diaz / March 16, 2022
Comment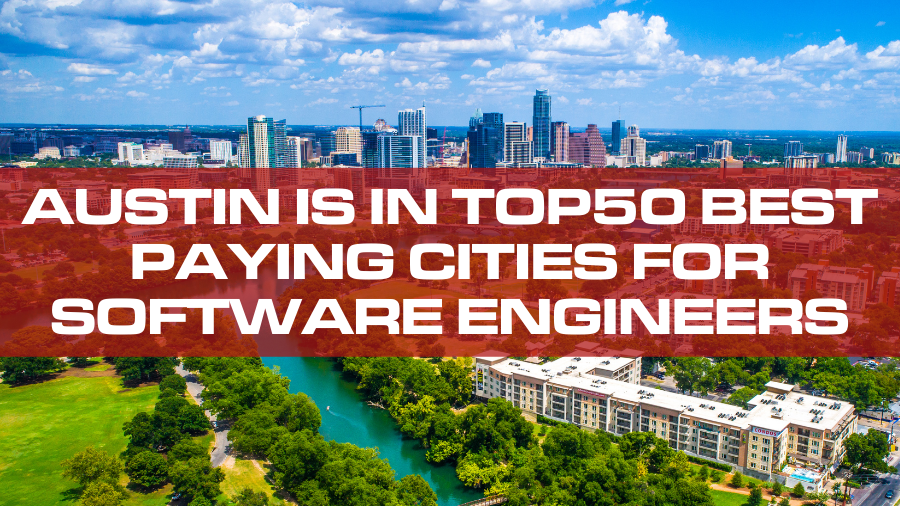 Austin attracted professionals because of the large tech firms like Dell Technologies and Advanced Micro Devices Inc that have had operations in the area for years. And many valuable companies such as Apple Inc, Tesla, Oracle also have their expansion offices in Austin, and it's a great tech job opportunity for many.
On the recent report from professional network Blind, Austin is in 35th spot as best-paying market for tech jobs in the U.S. and places 1st among other cities in Texas. The study calculated annual base salaries, total compensation, and bonuses for professionals offered by employers.
In Austin, software engineer positions receive an average total compensation of $171,981 and an average base salary of $128,524. This report shows how Austin gives reasonable compensation for software engineer jobs. Houston ranked #2 with an average total wage of $137,987 and an average basic salary of $111,625. Dallas took the 3rd spot with a full average salary of $132,788 and average basic pay of $113,517. Plano in Dallas-Forth Worth Metroplex came in at #4 with $121,127 average total compensation and $107,251 for average base salary. San Antonio places 5th with an average full wage of $105,254 and an average salary of $94,626.