Austin Home to Four of the Top Family Friendly Eateries
Posted by Megan, Client Concierge on Tuesday, June 11, 2013 at 4:50 PM
By Megan, Client Concierge / June 11, 2013
Comment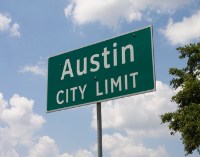 Four of the Top 100 family-friendly restaurants in the US are located in Austin, Texas, according to a new list from Urbanspoon, one of the country's leading providers of time-critical dining data. Urbanspoon compiled its list from reviews from both diners and professional food critics.
The Austin eateries that made the cut include Franklin Barbecue, Home Slice Pizza, Hoppydoddy Burger Bar, and Moonshine Patio Bar & Grill. The team at Cain Realty Group can definitely attest to these Austin staples. In fact, several of these jaunts are personal favorites of our staff.
Only eight total restaurants from the list are located in the state of Texas. Austin is the only city in the state with multiple eateries on the report.
Link to Austin Home to Four of the Top Family-Friendly Eateries in the Country