Austin Awarded #1 Best Place to Live
Posted by Connor Client Concierge on Tuesday, April 17, 2018 at 9:23 AM
By Connor Client Concierge / April 17, 2018
Comment
The U.S. News and World Report have named Austin the #1 Best Place to Live in the United States for the second year in a row. While this doesn't come as any shock, we are extremely excited to share the news.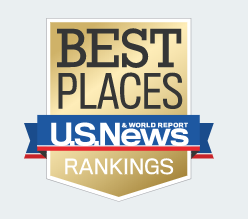 The Texas Capital took the top spot in the U.S News and World Report magazine's 2018 edition of its Best Places to Live in the U.S. list, which ranks major metro areas on a number of factors. These six factors included the following: unemployment, annual household income, cost of living, education, healthcare, and migration.
Austin beat out 124 of the United States largest metropolitan areas after being assigned a score in each of five different categories: desirability, value, job market, quality of life, and net migration.
Top 10 "Best Places to Live"
Austin
Colorado Springs, Colorado
Denver
Des Moines, Iowa
Fayetteville, Arkansas
Portland, Oregon
Huntsville, Alabama
Washington, D.C.
Minneapolis-St. Paul, Minnesota
Seattle
To read more about the U.S. News an World Report's methodology behind the ranking click here.