4 Reasons You Should Buy Your Dream Home This Fall
Posted by Shelby Calvert on Monday, October 28, 2019 at 2:49 PM
By Shelby Calvert / October 28, 2019
Comment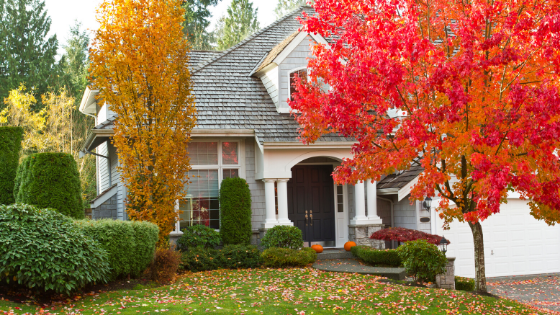 The main question we are asked by both buyers and sellers is, "When is the best time to buy or sell a home?" While there is no correct answer to this question, we can help to guide our clients based on competition in the market, current rates and the best time frame for their families. Below are 4 things we like to share with our clients who are deciding whether to buy in the fall or wait until after the holidays.
1. Prices are Rising (and will continue to go up)
Over the past 12 months, studies show home prices have appreciated 3.6%. The median price for a single family home in the city of Austin was at $406,000, which is up 12% to last year. That means that the home you are considering could increase to over $420,000 if you decide to wait.
Does losing over $14,000 make sense to you?
2. Interest Rates are Projected to Shoot Up in 2020
Currently, rates are hovering right at 3.75% for a 30 year mortgage. Buyers, this is GREAT for you! Lower interest rates provide you with more purchasing power. Experts are expecting these rates to increase significantly with the current U.S. trade dispute. If you decide to wait, your housing expense will increase due to the impact on your mortgage payment.
Do you want to pay more for your dream home than you would buying now?
3. Do You Want To Add to Your Savings, Or Your Landlord's?
While making the jump to home ownership can be a stressful idea when it comes to your finances and obligations, renting for long periods of time is actually the same as transferring your savings into your landlord's bank account. We have all heard that a mortgage is a "forced savings account" and it very true. You gain equity in your home that you can use later in life.
Do you want to put money into your landlord's savings account or your own?
4. The Sooner The Better, Usually
Let's consider the reasons that you are considering buying a new home. Is it to upgrade to a bigger space for the holidays to host your family, are you looking to put your family in a more family-friendly neighborhood, or do you know that fall can be the best time to sell so you will need to have a home for your family to move into when you get top dollar for your current home? With rates and the prices of homes rising, fall can be the perfect time to purchase your new home with considerable savings.
Aren't you ready to transition into the next stage of your life?