2022 CRG Team Business Planning Advance
Posted by Grace Diaz on Wednesday, December 7, 2022 at 12:57:44 PM
By Grace Diaz / December 7, 2022
Comment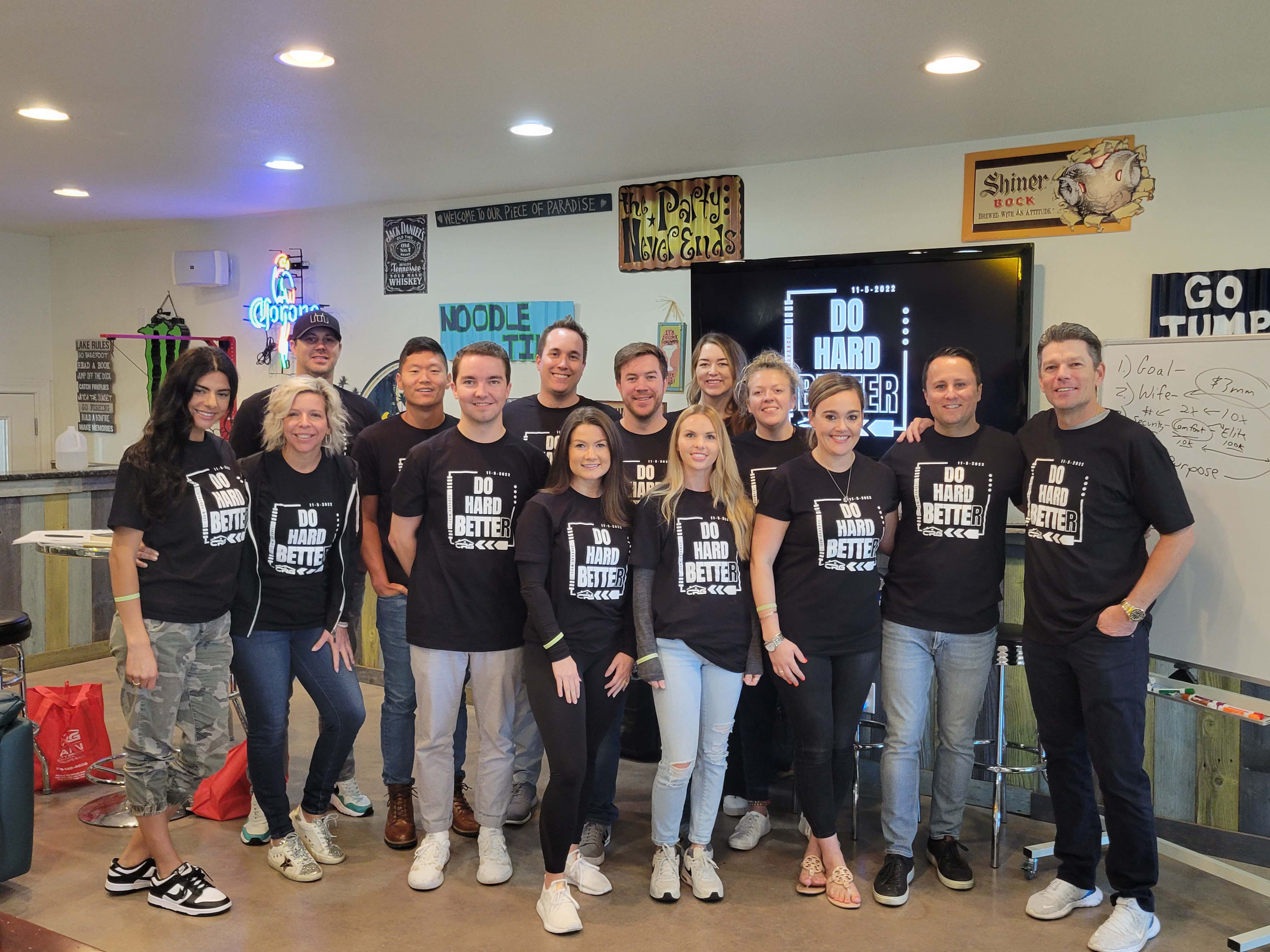 This year we were blessed to have Marc King and Brindley Tucker pour into our group for our annual CRG Team Business Planning Advance a few weeks back. There was even a Gary Keller appearance via video!


This year's theme was Do Hard Batter, which we chose as a result of reading a great book called Do the Hard Things First, in addition to this new market we are in going to be harder than what we've seen in the past few years.
We then moved into a powerful mastermind going over the 10 questions Gary Keller asks himself at the end of every year. These thought-provoking questions will become a tradition within our company, and they will be handed out towards the end of each year with a mastermind moving forward.


The Wheel of Life was our next exercise, which then led to everyone determining their Wheel of Life Pillars. From there, we moved into an I Am segment with Brindley that had us writing out I Am statements spiritually, mentally, emotionally, and physically. Everything we worked on thus far then helped everyone identify their Whole Body GPS, which incorporated business and the other two pillars each person identified as a priority.


We then covered what could possibly get in the way, as well as how we can all find happiness from within. To wrap up the learning and bonding, we went over CRG's vision and everyone's vision boards. The fun didn't stop there, then it was an awesome dinner and libations, along with a campfire and games.


Do you have any Advance/Business Planning Retreat traditions? Are there things you did this year related to business planning that were super impactful? We'd love to learn from you as we decide what we will be doing next year, so please drop your nuggets in the comments.


If you are interested in getting a copy of our Advance manual, Gary's questions, or Mark's 6 pillars, simply email us at
[email protected]
and we'd be happy to share!