2020 Interior Design Trends
Posted by Shelby Calvert on Wednesday, January 8, 2020 at 11:31 AM
By Shelby Calvert / January 8, 2020
Comment
The rule of thumb for the design trends of 2020 is that there are no rules. A recent article posted by Forbes shared insight from established interior designers on what we can expect with the 2020 trends. Many of this year's trends are styles that we've seen slowly gaining popularity and they are now being pulled together in incredibly unique and chic ways. We've rounded up the 6 best trends that will refresh your home style and also allow you to show off your individuality.
1. Dripping in Color: Rich jewel tones are making a comeback stronger than ever. We are seeing deep sapphire blue, ruby red, amethyst purple, citrine yellow, and emerald green. People are using these colors for focal walls, cabinets, and tile design.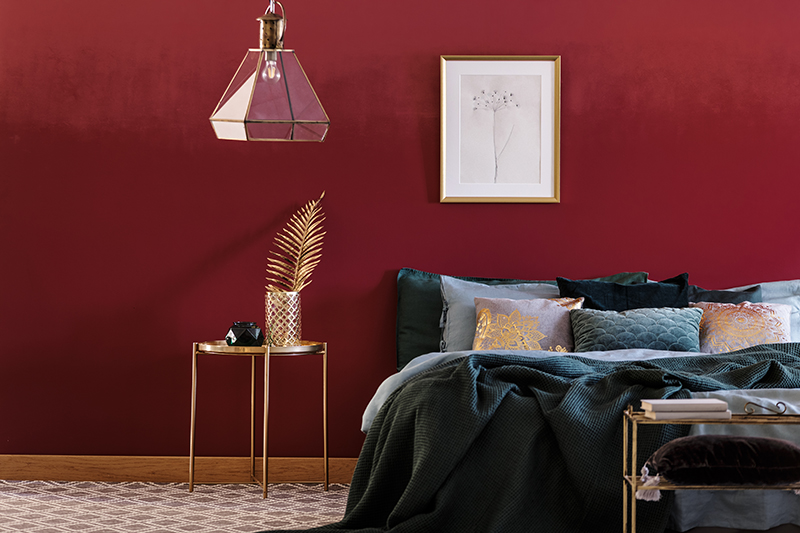 2. Connect with Nature: More than ever, people are connecting with nature and bringing the outdoors into their homes. The easiest way to do this is to buy a fun houseplant. Many designers are taking it a step further and incorporating natural materials and natural wood furniture into their designs.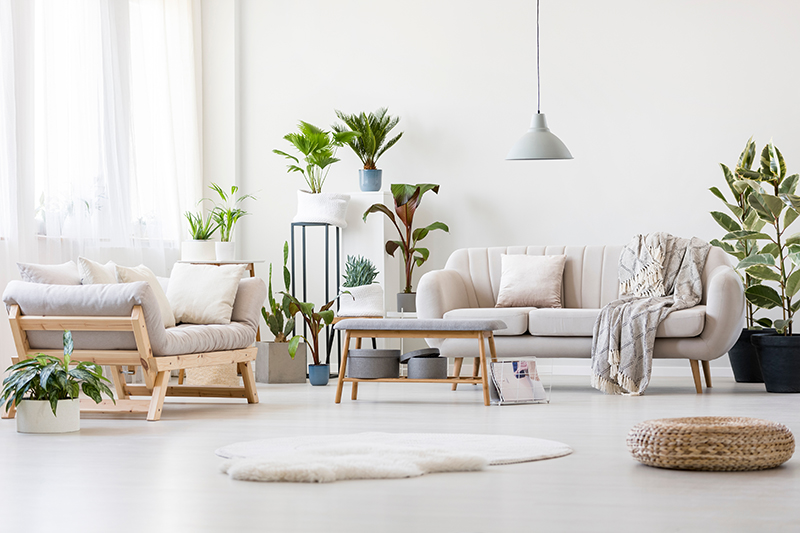 3. Major Dose of Patterns: A big trend to keep an eye on is pattern mixing. We have seen this trend popping up frequently throughout the last decade and now it is becoming a mainstream design technique. The trick to pulling off this bold trend is to coordinate your patterns by color. This gives the different prints an element of cohesiveness and can make an incredibly beautiful impact on your space.
4. High Contrast Ceilings + Rugs: One of the most fun design trends of 2020 is the uniqueness we are seeing with ceilings and rugs. Previously, ceilings and rugs were an afterthought when designing a room. Now, they are becoming focal pieces. Stick to neutral patterns with rich colors or intricate patterns with neutral colors on the ceiling to balance out the bold statement.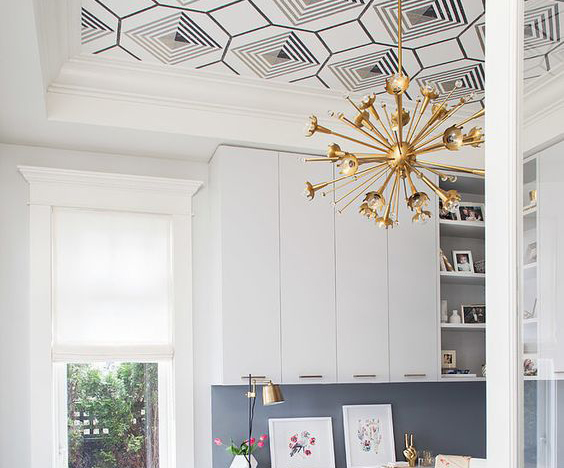 5. Country Chic: The farmhouse trend was extremely popular in 2019. In the New Year, the trend is to take the country farmhouse elements pieces and mix them with European elements. This combination takes the cozy, soft characteristics of the farmhouse style and gives it a more elegant and sophisticated edge.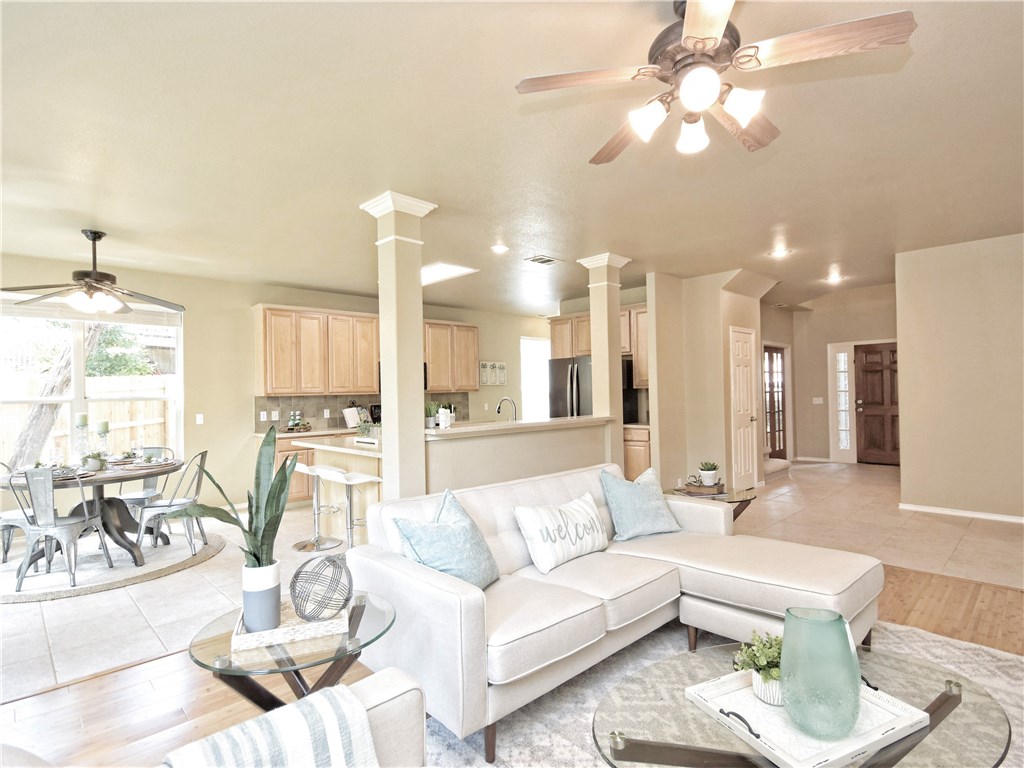 Source: Bella Casa Home Staging